Having completed the M81 image I thought it was time to go and pick on a few of its colleagues. Last night was clear however the moon was full so this meant narrow band imaging on the C14.
I'm really fortunate to have a filter wheel loaded with LRGB and narrow band 50 mm filters- so that saves lots of time.
I had a little bit of data saved from a previous session so I added a further 12 hours of HA data bringing this integration to 183 x 5 minute subs or just over 15 hours on a 3x3 bin using the ASI6200 and Baader 3.5nm enforced HA filter. This is about 0.84 arc secs per pixel and grabbed a lot of detail.
As previously commented on in other posts long subs are no good to capture faint wispy data- you need lots of relatively short subs, at least for narrowband where short is 5 minutes or under for my C14.
I would guess I need another 15-20 hours of HA data to break out the really fine detail. I may then use the HA image as a luminance sub for the RGB when I start on that.
As always comments invited on this initial HA master as a work in progress.
Clear skies to you all.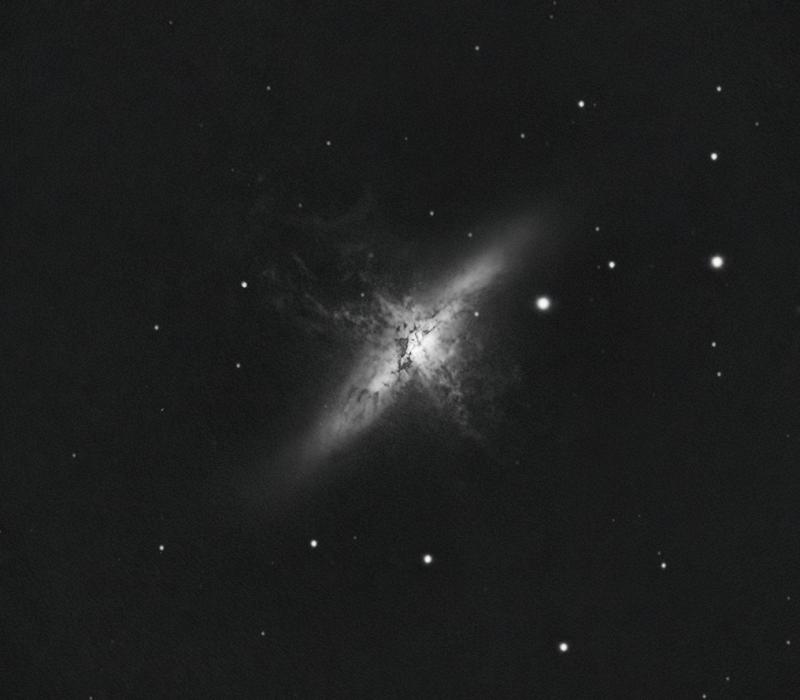 Edited by pyrasanth, 18 January 2022 - 11:21 AM.