Hello Cners,
The day before Christmas Eve, I had just sat down for lunch at work, I turned on my cell phone to Google something, Google has certainly learned my search patterns quite well (that in itself is a little scary) I received a pop up Ad, Takahashi TSA 120 at HighPoint Scientific, IN STOCK!!. I phoned them up and boy that was a long ten minutes. Dave, at High Point said "yes we indeed have one In stock" ( This was an Omen) I said " Nope not anymore you dont" later that evening I got to thinking hmm, I want a new mount for the Takahashi and the mount is just as important as the scope, perhaps more so and there was only one mount that I could think of. I googled up Tom Peters, at DiscMount and placed an order for a DM6. Over the last several years I have become quite fond of the austere basic simplicity of a manual Alt AZ mount without electronics. Then on to Berlebach of Germany, and ordered a double clamped Uni Astro tripod for the DM6. Then to WoodLand Hills for a set of PrimaLuceLab parallax rings, D style dove tail bar and a Vixen dovetail bar. Everything that I ordered was in stock, what luck, it felt like old times. I still dont understand how I can get a parcel delivered to me from Germany, twice as fast as parcel shipped within the U.S. or even in my home state but this is what happend. I had everything delivered by the tenth of January. The Takahashi, arrived in a very large box. With the excitement only a child knows on Christmas Day. I opened the box and there was a second box and I opened it revealing a third box, thinking I hope there is a scope in this one and there was. I waited for clear skies, we all know how that goes. Finally on the 17th I had clear skies at last but a full Moon, I enjoyed what I could that night. I finally had clear cold skies on this night the 22nd without a Moon to wash everything out. What a scope. I'm not going into a full review of the Takahashi TSA 120, if you own one, you already know, if you dont, let me just say this, the views through the Takahashi TSA 120 are so good it is kind of weird. It's one of those things that you know immediately that you are on to something good. As far as the mount I cannot find fault with the DiscMount DM6 this is about as good as a Alt Az mount gets. Beautiful machined through out and operates very smooth and works as advertised. I was a little skeptical about this mount staying in position when you change out eyepieces even though the clutches are not at hand. If you set the DM6 mount up just like Tom Peters, instructs you to, it actually works. The first time that I set everything up, I realized that for the life of me why I did not order the tripod with the leg spreaders and leg locks. This was a "DUH"!!! Moment for me because I already knew how much trouble it is to set up a tripod with just the chain stoppers can be in the dark. I quickly remedied this. Trust me you want the leg spreaders.The Takahashi TSA 120 is one beautiful scope mounted on the DM6 is a pleasure to use. I am pretty much on my own with this Astro Hobby and I have many to thank for my guidance. Most of the advice has come from all the CloudyNights Forum members and you all have cost me alot of money but have never steered me in the wrong direction.



Here's how I felt at the box opening

https://youtube.com/...k?feature=share


HAPPY SKIES TO EVERYONE AND KEEP LOOKING UP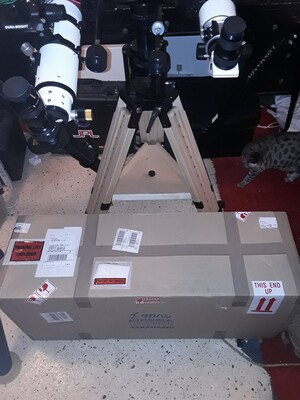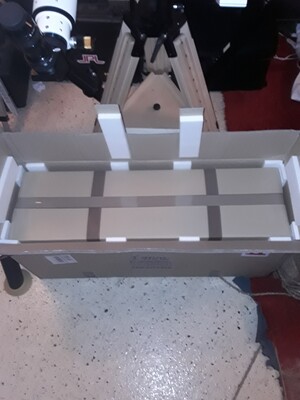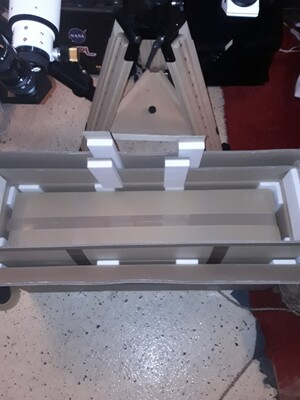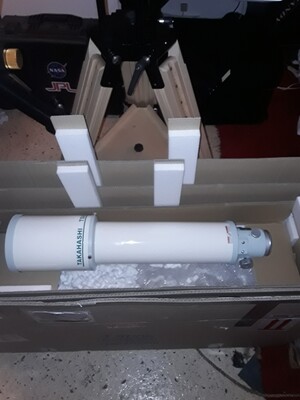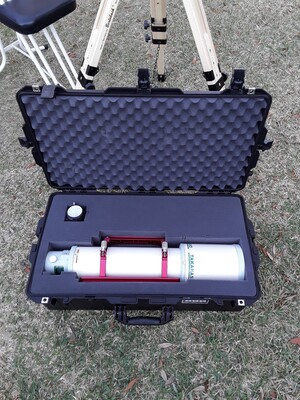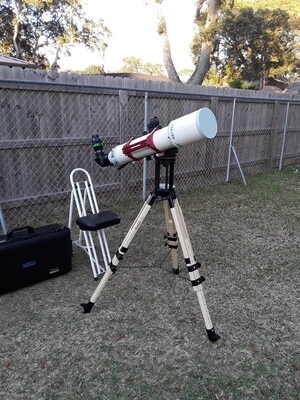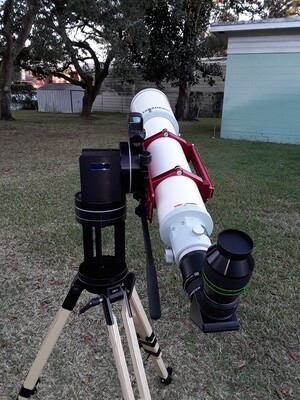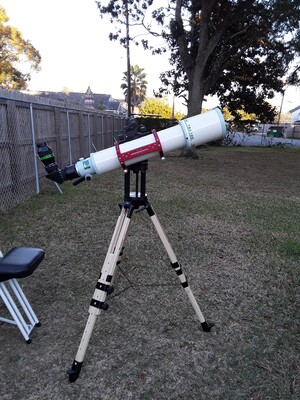 Edited by Jethro7, 24 January 2022 - 12:48 AM.