The Spider, the Tadpole, and the Flaming Star.
Wanted to try my new C8 RASA/Astronomik 6nm Ha MaxFR/2600MM combination. Rotten night, normally I would have passed on it. This is 24/35 subs, more than I usually discard. But I was flabbergasted by the detail with 48 minutes (24X120) in Bortle7.
Two versions. The first is the original. In the second I did a number of things to increase contrast and detail. Imagine 5 versions. The ones below are 2 and 4. 1 has less contrast and detail than 2. 3 is in between 2 and 4. 5 would have more contrast and detail than 4.
Comments solicited on:
Which of the 5 you would personally prefer.
Anything else you want to say. Have at it. <smile>
Better versions here.
https://www.astrobin.com/nieqwy/B/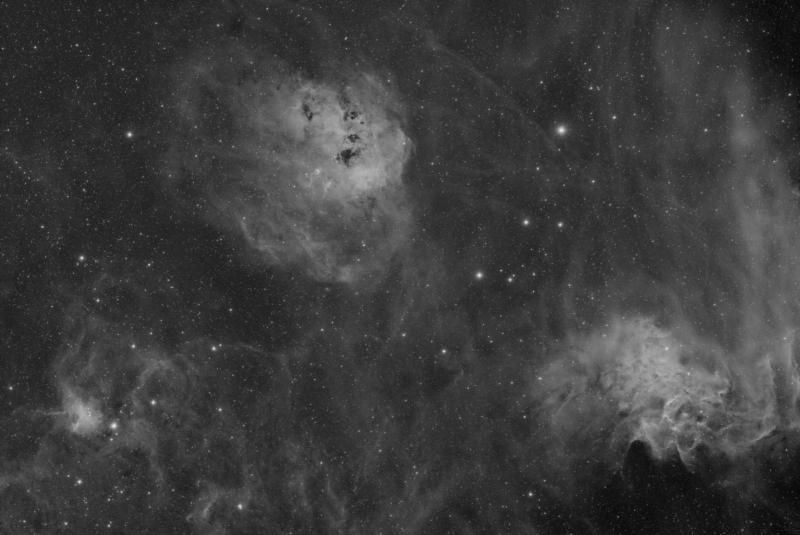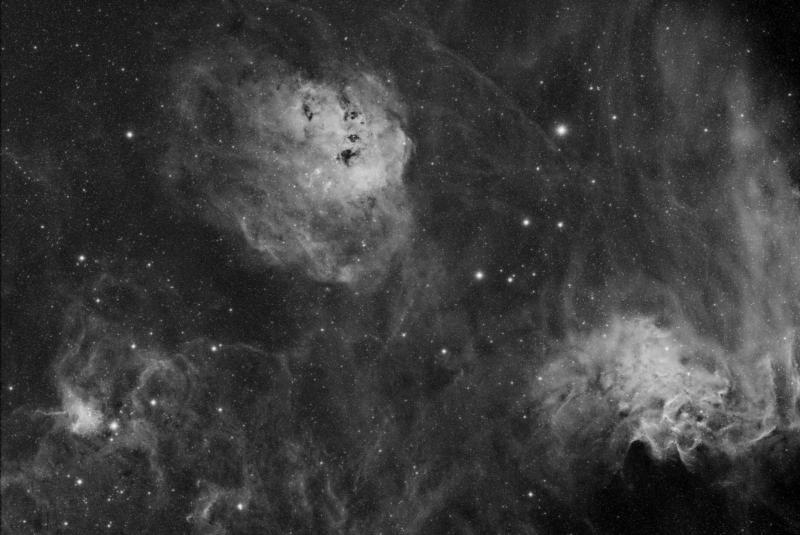 Edited by bobzeq25, 26 January 2022 - 03:45 PM.