So I took these two pictures tonight, about an hour apart, using a C8 at f/6.3. Based on the Stellarium mobile app I expected to find the asteroid 7 Iris in the middle of the frame. I did not find it there. However, I found a moving point of light near the top of the frame with approximately the right velocity (estimated visually, I haven't done any math yet). It's about 20+/-5 arcminutes from the expected position. Could that be it? What's the typical uncertainty in asteroid orbits? What's the preferred tool for identifying moving dots like this?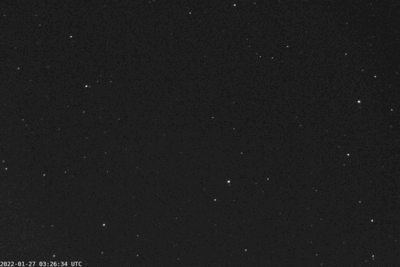 The images are about 1° wide by 40' tall, and are centered at approximately 07h 25m 30s / 15° 38' 00".
Edited by nforrester, 27 January 2022 - 06:08 AM.