Have you tested it out yet? It looks a lot like the Nighthawk achromat, but some of these were converted with an upgraded objective lens into triplet apos. The Nighthawk achromats did indeed have serial numbers in that range, and the serial number was imprinted on the clamshell ring just like yours, but that wouldn't indicate whether the objective had been upgraded or not. A picture of the inscription on the lens cell, if any, might be helpful in clarifying what model you actually purchased. Nice looking scope regardless!
I have not tested it out visually or imaging.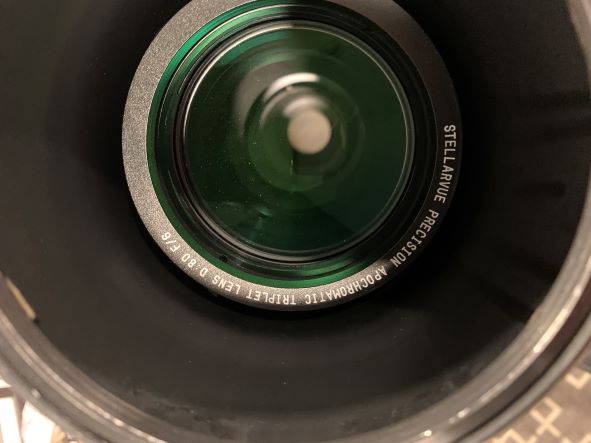 Yes most of the EAF will work fine. The question of which focuser is still in the air. A rack and pinion is generally better than the Crayford style. Most Stellarvue's are R&P. The Feathertouch focuser is excellent. The Stellarvue 80 I had came with the Stellarvue focuser R&P which I thought was a very nice second choice. I understand there are a few older Stellarvue's with Crayford's but I've never seen one myself. That's why I ask. It could be why it's a lower price.
Could I attach a motor to the Crayford Focuser? Does it have to be a Feather Touch?
Edited by sandconp, 30 January 2022 - 10:32 PM.