Beltless EAF and ASIAIR Mount for Redcat 71
https://www.thingive...m/thing:5217681
Gear Ring uses:
Qty 2: M4 Square Nuts
Qty 2: M4 x 20mm Socket Head Cap Screws
EAF mount is attached between the Redcat and Dovetail using:
Qty 2: M6 x 40mm Socket Head Cap Screws (35mm would also work)
You'll also want a right-angle USB2 cable for the EAF
EAF Shaft Gear = 21T Pinion Gear with 5mm bore
All available on Amazon, and maybe common hardware stores
I printed on Ender 3 V2 using standard PLA, raft, with supports everywhere.
I mounted ASIAIR Plus using a WO Saddle Plate for Vixen Dovetail. (Designed to accommodate either horizontal or vertical mounting suitable for either Plus or Pro)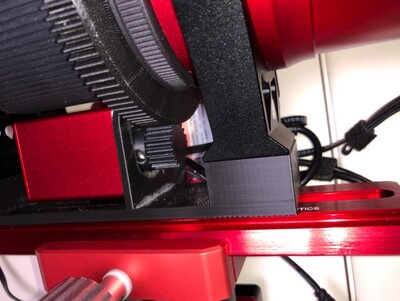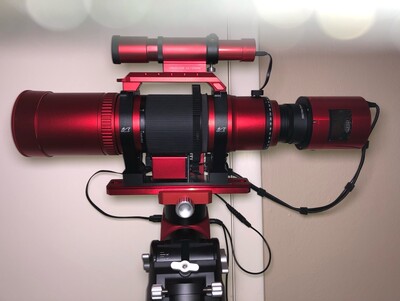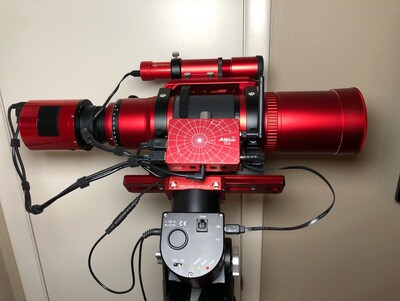 You can also find my earlier design using a GT2 6mm belt, and RC71 Fitted Flat Panel using Elumiglow on Thingiverse.
Edited by davidparks, 28 January 2022 - 01:00 AM.