New equipment. At this point I'm simply trying to get my ZWO ASI071 Pro working in TheSkyX Imaging edition. I'm able to successfully connect to it however when I try to capture a "test" image I keep getting images like the one in the attached screen shot. The other more common is white/black horizontal lines. The patterns seem to change when I adjust exposure time.
Does this look familiar to anyone?
Changing focus doesn't help (just changes the pattern)
Adjusting exposure time only changes pattern
----
Stellarvue 102mm
Feather Touch Focuser
ZWO ASI071 Pro
TheSkyX Imaging (latest version)
USB 3 cable connected directly to computer
Mac (OSX)
3x3 binning ..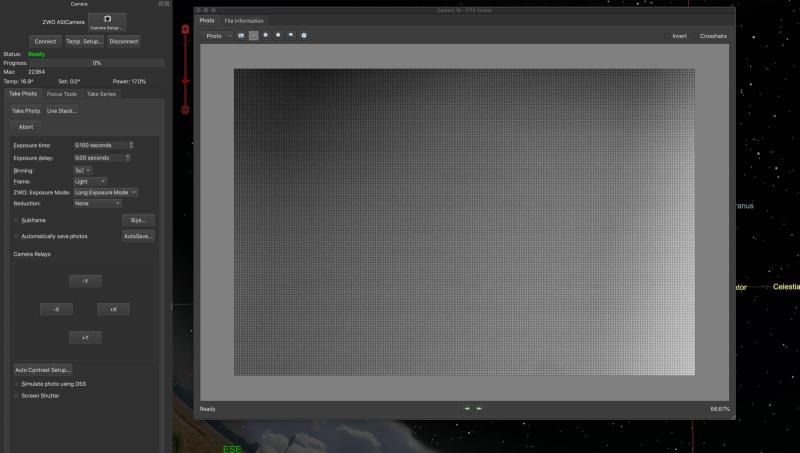 4x4 binning ..
Edited by Vision, 28 January 2022 - 07:44 PM.