Apologise I had to use three post to insert pics

Darren Henning (Royal Astronomical Society of Canada) kindly let me share with you a way of to adapt any current binoculars to filter use.
I have several APM MS binos that I use with 49mm Kaiser caps (which fit like a glove on the ocular cups when rolled up), and added an insert from ScopeStuff – these are 1.25" filter threaded inserts that I fit into the caps using a Dremel tool: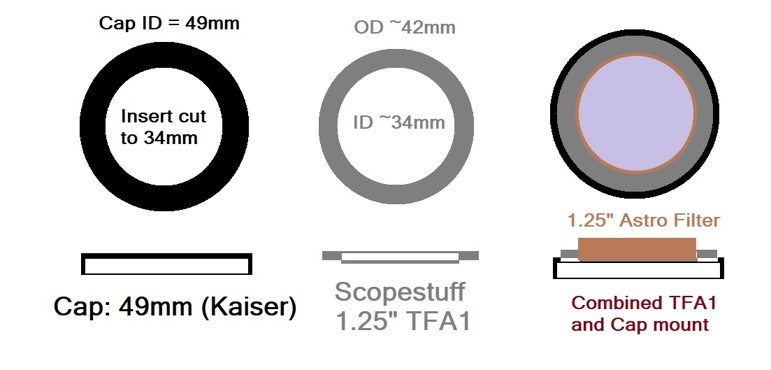 Kaiser lens Caps (49mm fits my APM binos, you'll have to measure your eye cups rolled back to find size); B&H Photo and several other outlets sell these too. Run about $20-30 USD depending upon sizes needed.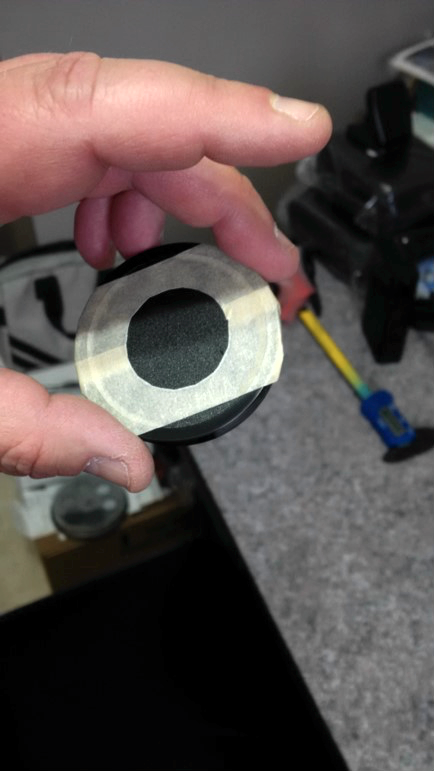 ScopeStuff TFA1s run around $15USD each If I recall.
Edited by MickTaurus, 22 February 2022 - 08:38 AM.