Hi all,
Id like to introduce a new open source tool and framework I've been working on for the last few months.
I guess pictures speaks louder than words, but a bit of the background is here: https://github.com/p...ise2Noise.ipynb
This was prompted by my interest in deep learning and some inspiration from the following threads:
* https://www.cloudyni...trophotography/
* https://www.cloudyni...se-attenuation/
Without further ado:
AstroDenoisePy: Before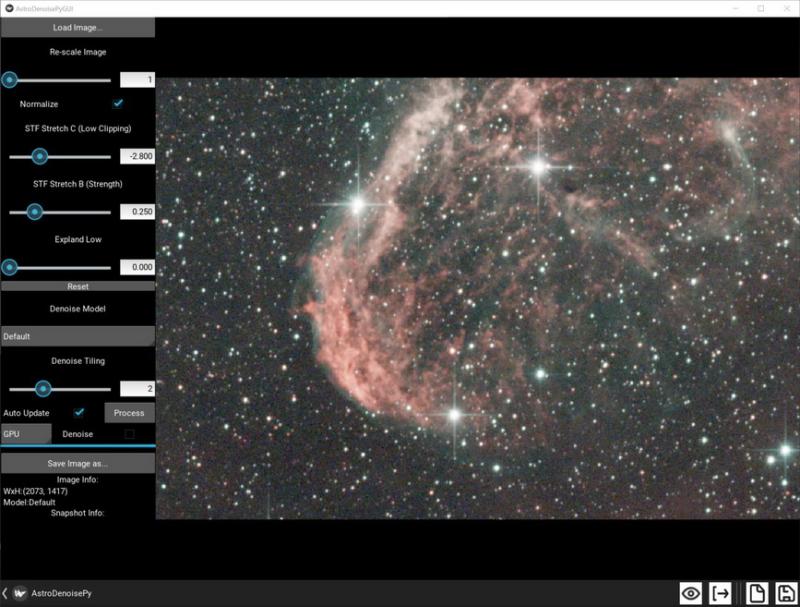 AstroDenoisePy: After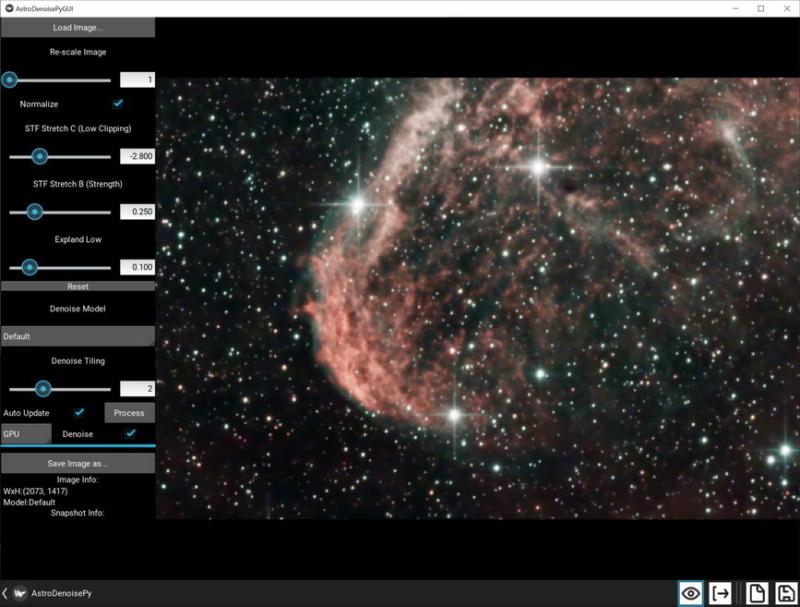 The platform is quite versatile, allowing you to progress through to building your own denoise models from your data, or just use the GUI and a standard model I have trained with my data to denoise your images. In my testing so far even my "standard" model is very effective on other data I have not trained my models on.
Much more info can be found at the github repo with examples, and some background to how I got here: https://github.com/p...7/astro-csbdeep
This effort has been helped in part by friends in the Astrobiscuit community on Discord, and as such I want to thank all that have contributed with testing so far.
I have made an MSI distributable available here for a short period here: https://1drv.ms/f/s!...QwBOjlnhtu7_GkQ
Please note this is a small endeavour and so please be kind with requests or feedback, I will not be able to respond always.
I do hope this is useful for people.
Thanks