I can't believe this is the only way to achieve focus on my ES102 APO Triplet... My optical train consists of an ASI2600MM-Pro (with no tilt plate) + EFW-7 + M42 22mm extension (to achieve proper back focus) + Hotech 2" SCA FF + focus ring + two 1.5" extension sets + focus drawtube (drawn into to just above 0). This is the only way I am able to achieve focus! I've tried a direct connection between the filter wheel and the focusing tube, and I've tried using the Hotech with one extension however, both scenarios failed to achieve focus. Below is a picture of the setup: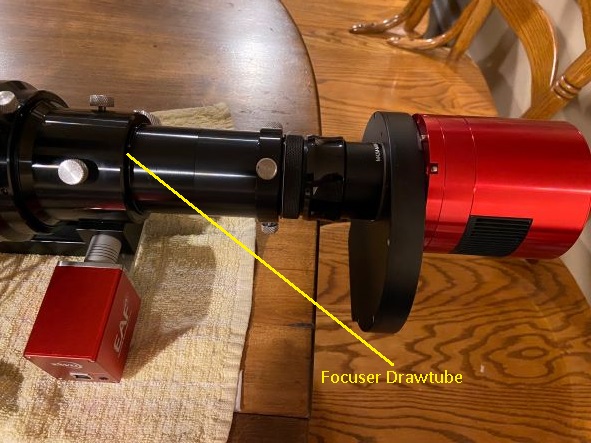 This is an awful lot of weight hanging off the back of my scope. Is there another way to achieve focus that I am not aware of or have not considered? Thanks in advance for your help!
Edited by PhotonHunter1, 14 May 2022 - 08:43 PM.