5 minutes of working the outer zone of the glass against the edge of the rotating lap to improve the grooves followed by 1 minute of long strokes on the stationary lap to keep the centre down.
Just inside focus.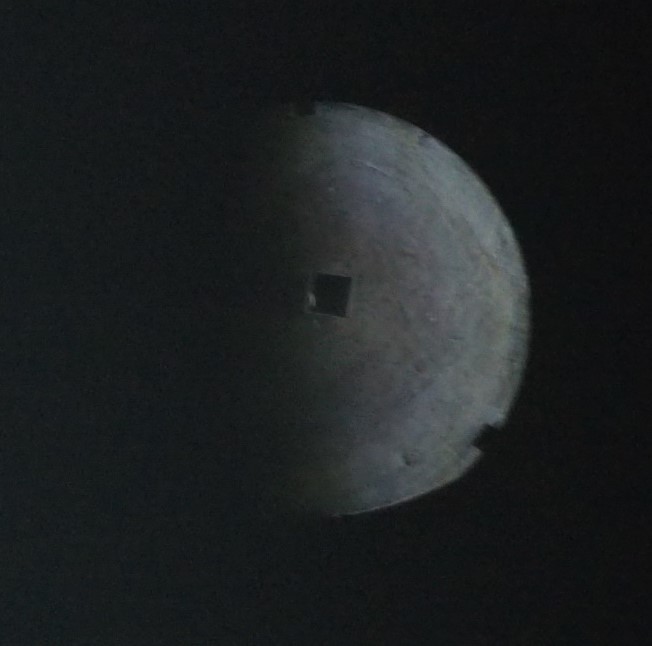 And a frction outside focus.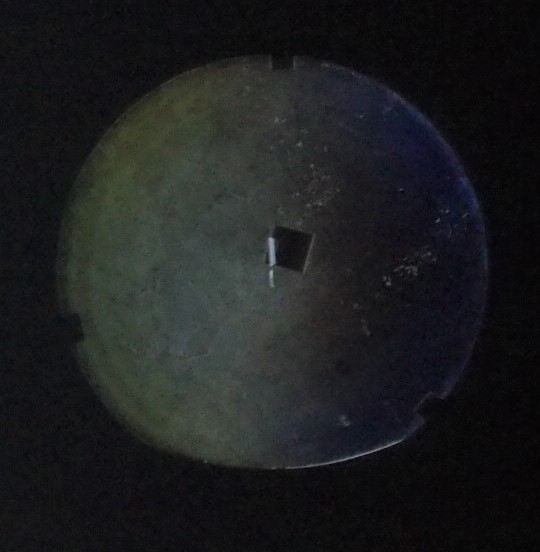 Many of the marks are probably on the marked up and scratched flat but the camera emphasizes any roughness ruthlessly. Some of the shown grooves I couldn't see visually.
Photos taken with Olympus OMD with 45mm portrait lens at f2.2, iso 6400 and 1 sec exposure. Hand held in manual mode with image stabilisation. I use the auto focus with the lights on to find focus before switching to manual.
According to my knife edge travel calculations all of the aperture other than the grooves is within 1/10 wave but I'd like an interferometer reality check on that!
Maybe one more short session.
David
Edited by davidc135, 08 August 2022 - 04:33 PM.