I'm outside hoping to image my first DSO, and trying to focus my scope using the Bahtinov mask (using Nina). Took a picture and this is what I got. Not seeing the star I was aimed at, but rather the mask is the only thing visible. What worries me more is that it's not centered (no, I'm not zoomed in).
I'm outside right now with a clear (albeit cold), non-windy night. And I'm stumped at the focus...
I did this before with the ASI Studio and it worked great. I've since added a WO manual rotator so I hove to wonder if that's causing an issue. Shouldn't be any flex...I'm pointed **** near straight up.
Looking for some quick help before I lose this magical night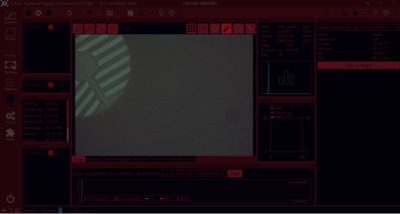 Edited by RoscoeD, 23 May 2022 - 10:33 PM.