EDITED to say I'm not sure where this post should go. I figured if I put it in the EAA forum it would get moved to either the Beginning DSI or Experienced DSI froums, so I turned left and put it here. If the Mod thinks this should be elsewhere please move as you see fit.
I started this as a reply to the thread about the Saturn (IMX 533) non-cooled camera but now that I'm almost finished with the cooler a separate thread is best.
I know through the research that many say "don't do it" because of condensation on the sensor but for $27 I figure what the heck. This really is a Mini-TEC, much smaller that some I found in the research. Part of the reason for going small, besides the simplicity, was to minimize condensation and current draw, at the expense of overall temperature drop.
Once the camera attachment is completed it will just thread on the back using the 1/4" -20 hole. For the testing in the garage today I placed the Mini-TEC on top of the ASI290MM and ran SharpCap to track the sensor temperature drop for 14 minutes, the point where the temp stabilized.
The TEC pulls 1.9A at 12V and the net (delta) drop was 7.6° C (13.7° F). Here is the temp curve.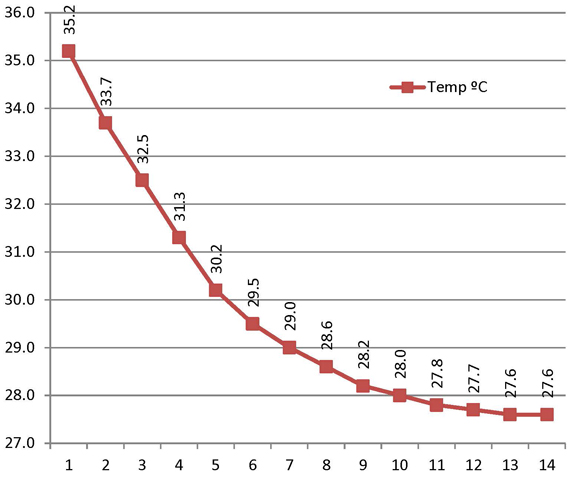 I'll do the final wiring quite a bit shorter with the standard female barrel connector so I can plug into the same power cable for my cooled cameras. I also have a Player One Neptune-CII and just ordered a Uranus-C so I'll use the 1.5" washer as a spacer with them so the TEC is flush with the mounting point.
Edited by MarMax, 08 June 2022 - 10:02 PM.