I revisited Madrid (by itself a fabulous city) this spring and went to tour its superb Royal Observatory; the other day's nice post about the observatory in Lisbon made me realize I forgot to post about the Madrid one.
The building was designed by one of the most famous architects of the time, Juan de Villanueva, who also designed the stunning Prado Museum which is minutes away by foot. BTW, if you haven't visited Madrid, it's a very walkable city, with things to keep you busy for weeks and still within an hour's walk. Here's the Google Maps location for the observatory to anchor it.
The observatory hosts a number of original instruments used for observing the skies as well as theodolites, magnetometers, sextants, chronometers, pendulums and more, with many from the 19th century, but some are older such as a heliometer by J. Dollond from 1785.
The highlight of Madrid's observatory is a reconstruction of Herschel's 25-foot telescope seen in the attachment (I left other tourists for scale), which is also seen in detail in this video produced by the observatory (in Spanish, you can use the auto-translate function).
The original telescope was destroyed by Napoleon's army but Herschel's original 60-cm mirror (~1796, a spare copy exists in London) is for display as well, as well as two of its original Newtonians (~1796, one with 19cm diameter, another with 16cm), seen in the second attachment. In the same hall there's a Foucalt's pendulum and a number of instruments for display.
Note: You must book a guided tour in advance through the official site and sell out quickly as they are a few only per week. At this time the tours are in Spanish only (I happen to have learned it so it was a nice little reward but you'll understand a lot based on the existing interest in this field).
(to be continued).
Razvan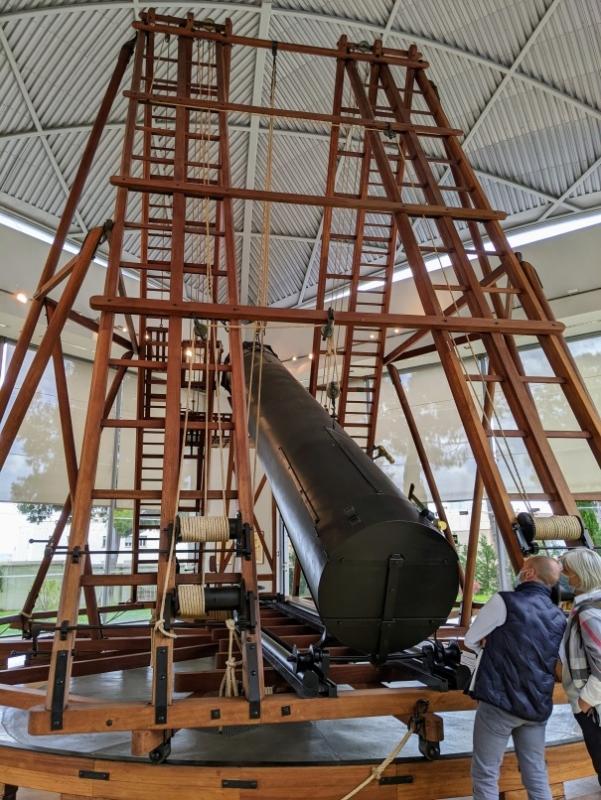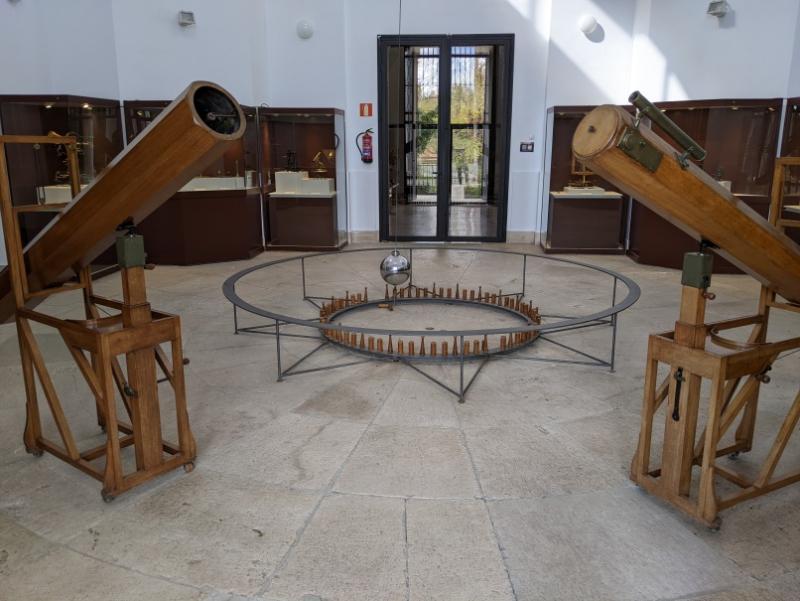 Edited by RazvanUnderStars, 13 June 2022 - 09:34 AM.