I noticed that during next week virtually all Solar system objects will be visible in the morning.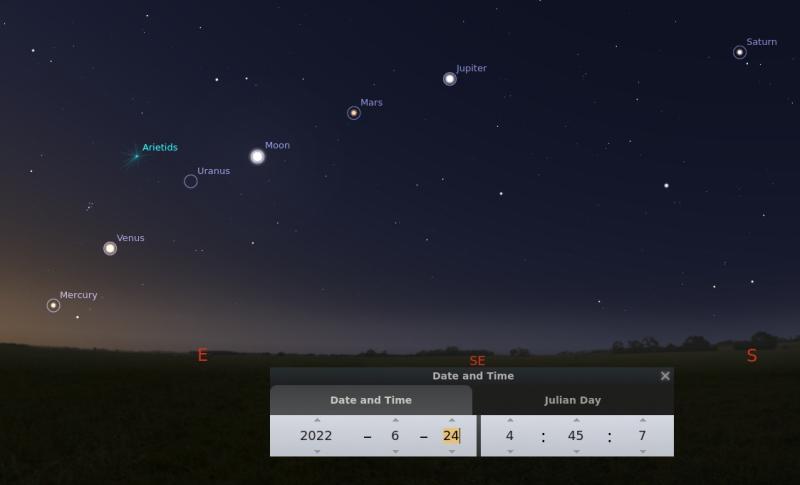 Mercury is high and gets around 10° alt around 5AM (from my location). Venus, Mars (also still too small only 7") are visible. Jupiter and Saturn will be around highest point (45° at may location). And of course Moon will appear between them.
Neptune and Uranus appear there as well (also for some reason Stellarium does not show Neptune)
How frequent such thing happens that all planets and Moon observable at same time?