I recently completed my first imaging session (M101). Took 89 Subs, and 30ea darks, flats, and dark flats. The flats were taken at 3s (per other discussions about the 294 not liking short exposures), all at the same gain as the lights, using an iPad as the light source with several sheets of paper to control the brightness.
Problem was my flats showed the unfortunately common characteristic of red splotches (no filters except UV-IR L2). I used a trial version of APP to preprocess them and the final result was awful. I emailed ZWO and was told by TJ Connelly that this type of flat was "normal" and would calibrate out. Since I failed, I dropbox'ed my files to him and he took a crack at them...and he also failed. He suggested that using an iPad was a likely cause of the goofy flats, claiming he had similar struggles until he switched to a Spike-a-flat. In subsequent testing, I moved the iPad around, tried a T-shirt instead of paper, and adjusted brightness on the iPad itself, all gave me the same results (proving to me that uneven lighting was NOT the problem).
I would greatly appreciate if somebody could take a crack at my images and hope for better luck pre-processing them (I can share them from my dropbox)
(That said, how do other 294MC users do their flats? If I'm going to live stack on my AA+, I'll need to shoot them first which could mean after dusk, meaning an illumination source could be required)
At this point I'm trying to convince ZWO the sensor is bad and wanting to return it. Since the debit card account I use to purchase the camera is closed (and that bank is no longer open) a straight refund is not going to be easy (or possible?), so I'm seeking credit toward a different sensor (and maybe additional hardware if the replacement sensor is cheaper than the 294MC).
What sensor would folks recommend I switch to? I want to stay OSC for now (newb, not ready for filters and the associated processing complexities). I was considering the ASI533MC but it wouldn't cover the credit (I am looking to get their EAF so...). It's my impression that the 533 is virtually identical (14 bit ADC, low read noise) as the 294 except a smaller, and square, sensor. I really don't want to drop another $1000 to bump up to the 2600MC.
Thoughts?
Sample light: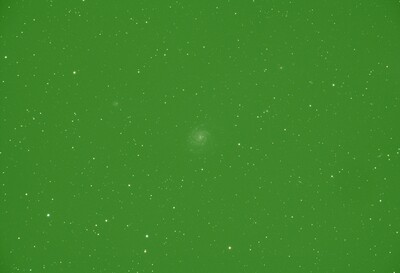 Master Flat: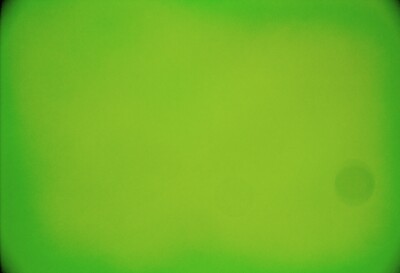 Final stacked image: