Hi Folks,
A few days ago I had some success in my first deep sky galaxy attempt (M51), using 26 15 second subs (I'm on an Alt/Az dob so I'm limited to exposures length):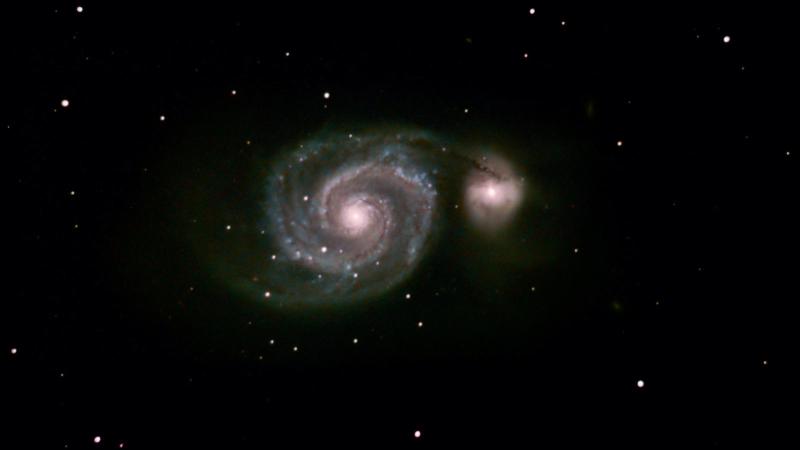 This was using DeepSkyStacker, Gimp for basic color work/stretch, and I did a tad of Denoising too. Still learning but I was happy I got some color.
However, last night, I tried again to get more integration time. I did a few minor changes (10 second subs with higher gain) but one big change is I added an offset of 21 (using an ASI485MC camera on a 12" Alt/Az Dob). I was reading that this was good to ensure he histogram is not pegged to the left, but I think I made a mistake. Because my stacked image is nearly monochromatic. I can't seem to get any color out of it other than changing the overall hue. Here is the result after stacking and a basic stretch and saturation/chromo increase to see if there is color: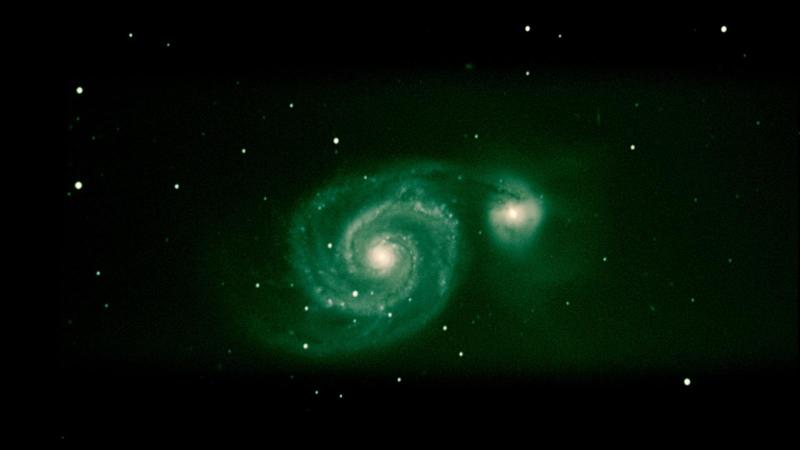 Compare that to my old M51 with just a basic stretch. Very noisey and crude, but the point is clearly there is color in there:
Here are the comparisons of my settings, both done on very similar nights at about the same time:
Setting Old New (no color)
Bit depth 12 12
Color Raw Raw
Exposure Time 15 secs 10 secs
Total Exposures 26 118
Gain 195 275
Brightness 1 21
Sensor Temp 24 22 C
Histogram 0-4095 91-4095
My bias and darks matched the gain and brightness of the lights for each respective session, but even if I stack without them, no color on the new one, color on the old one. So I know it isn't just the offset it the bias/darks that is screwing up the color (but perhaps it's a factor?).
What am I doing wrong the second time? Was setting an offset a big no-no? I'm fairly certain moving from 15 second subs to 10 seconds isn't it, especially given that I quadrupled the number of subs.
Thanks
Steven
Edited by smiller, 25 June 2022 - 04:43 PM.