I just realized that all of my images of Jupiter/Saturn/Venus were imaged with my Ha-modified camera with the IDAS LPS D1 filter.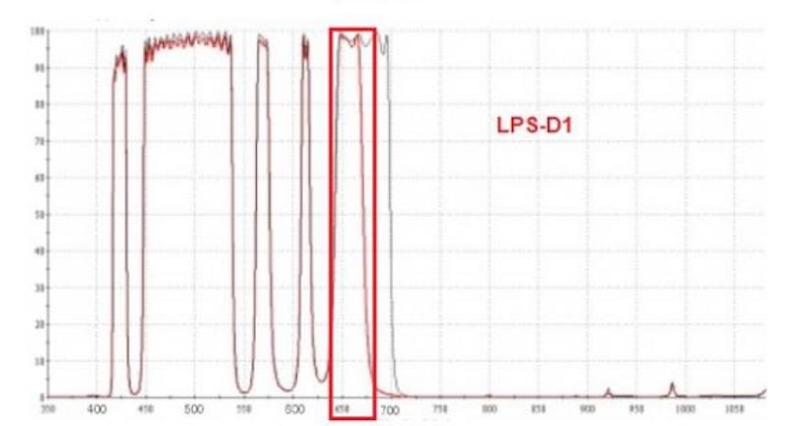 I found this graph showing the spectrum of the IDAS LPS D1 filter. Im not sure how to interpret this graph or what it means? are the dips in the graph areas of the spectrum blocked by the filter? This makes sense to me as the filter is designed to block light pollution by targeting wavelengths that light pollution commonly shines at. I was thinking this filter would particularly harm Saturn, given that Saturn shines predominantly yellow/orange. On the other hand, the planets are so bright its possible they would overpower the effects of the filter? Is the incorporation of this filter in thee imaging train harming my data?
Secondly, is it feasible to find proper color balance in a full spectrum modded camera? I find every image is tinted red. This is expected, but it is very difficult for me to find color balance that looks natural. For my deep-sky shots I always do a photometric color balance, giving me scientifically accurate values with almost no work. Yet I spend hours color balancing planetary shots by hand, comparing to other images online and still find myself unhappy. Is this a waste of time? I could bust out my old Nikon D3200, which isn't modified. Im not sure if I even have batteries for it still, but I could buy some if necessary.
Edited by hherzy, 26 June 2022 - 02:38 AM.