I'm pretty happy with my first Jupiter image of the season. Nice conditions and at 34° above the horizon, Jupiter is already better placed before sunrise than recent years.
While recording, mock orange blossom fell on me and the laptop at a steady rate, and I had to frequently clear the keyboard (and my hair). At least the dew shield also works well as a blossom shield. Otherwise, these summer pre-dawn recording sessions are my favourite - I especially enjoy the morning bird song that accompanies these sessions. This was only my second attempt, as the combination of cloudy weather and low planets meant yesterday was my first day getting out the scope. Seeing was poor yesterday, but at least it gave me a chance to practice setting things up before my first recording today.
I also captured Saturn, but I'm still processing that so it will get its own topic later.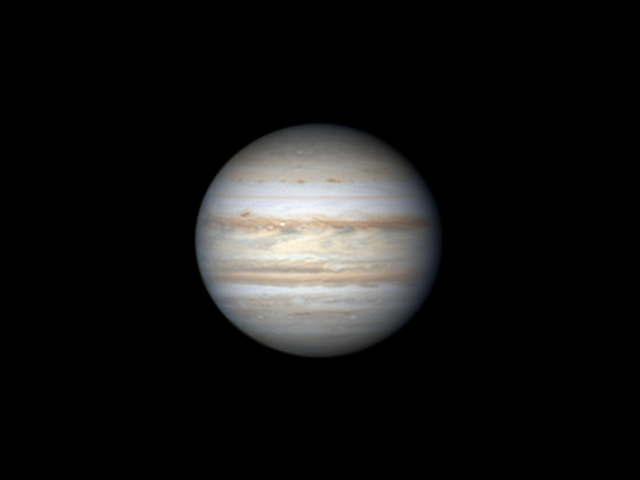 Nexstar Evolution 9.25, with 2x Barlow and ADC. ASI224MC camera.
Edited by KiwiRay, 27 June 2022 - 02:28 PM.