Hi all,
likely the hundredth question on mirror test results but I am somehow having difficulties in regards to secondary mirrors and their estimation of performance.
Received following Zygo test result of my new 4" (100mm) secondary.
Measured wavelength 632.8 nm, approx. 1/16 inch (2mm) edge have been masked and not taken in cosideration for the results.
Surface results:
PV 0.167 wave (1/6)
RMS 0.029 wave
Power - 0.024 wave
Below the surface plot.
The secondary is supposed to be in use for an DIY 14" F3,8 newtonian. Whats your straigtforward opinion about the secondary looking at the results?
Thanks for your help and feedback,
Alex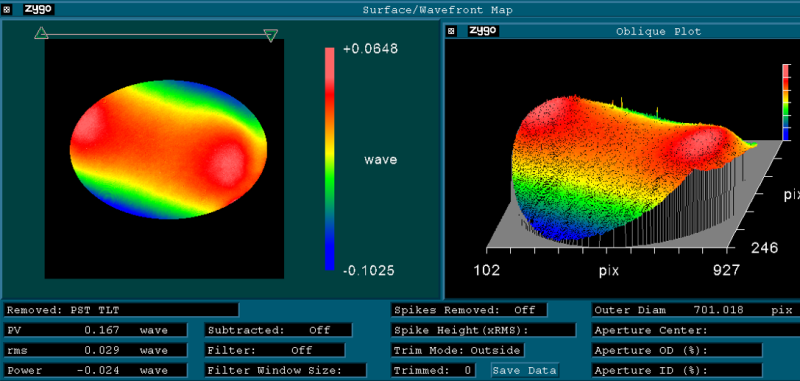 Edited by astro_alex80, 28 June 2022 - 03:04 PM.