Happy to share my first real broadband result that wasn't plagued by reflections and rings. It's a short one as here in the north we only get Nautical Twilight for 3 hours a night at the moment and the clouds also weren't cooperating.
About 29 minutes Luminance and 10 minutes RGB on the Comet C2/2017 K2 currently in Ophiuchus. Gear in signature.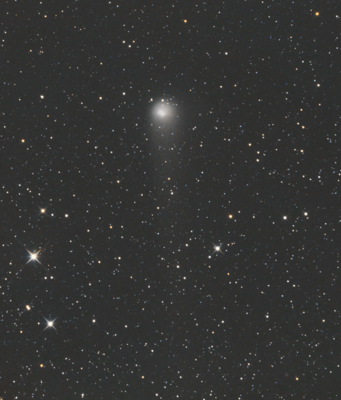 After a summer of tinkering and ironing out all the kinks in my system I look forward to see what I can do with some actual darks skies!