I am very new right this hobby. Here is a photo I took the other night of the Gamma Cygni Nebula. I don't think it's very good. It looks a lot different (and worse) than the photos I see on astrobin.
Modified Nikon d5300 with STC multi-spectral filter, ISO 400, Nikon 105 mm, f/2.8, star adventurer mount, 120 30 second photos, 25 darks, flats and bias frames. Shot from within Cincinnati city limits. (at the Hyde Park Observatory).

I did stacking and stretching in APP. I don't really know what I'm doing so I just loaded the photos and used all default settings, then removed light pollution and stretched it.

I can try to capture it again tonight and want to try to do better. What do think I should do to improve? Capture more lights? Drive somewhere darker? Try it without the light pollution filter? Learn more about processing in APP? I'm not sure what would give me the most improvement.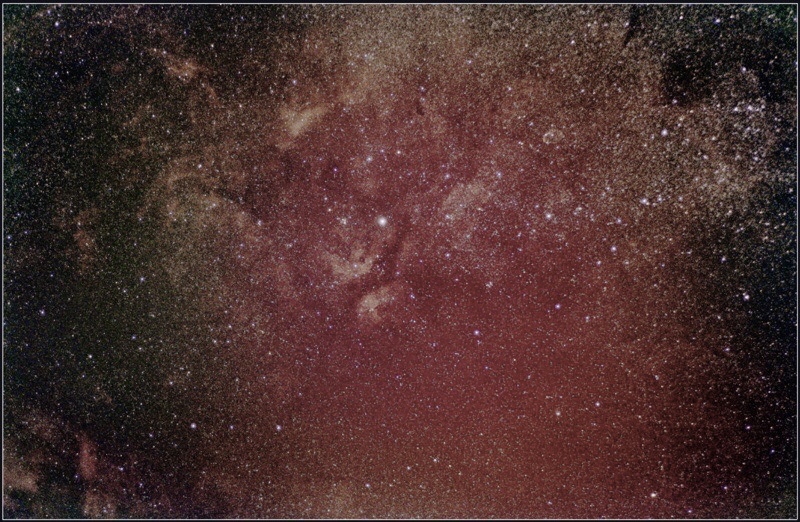 Edited by Gschnettler, 03 July 2022 - 10:42 AM.