Hi,
So I got around 40 minutes of data on NGC7000 at a Bortle 4 location. Now, I took another 3 hours from my Bortle 9 balcony, with very different settings (except for focal length, which I kept as close as I could).
I tried stacking both of the nights together, but I'm not sure what to put at the star detection threshold. The exposures from Bortle 4 have much more stars than the exposures from Bortle 9, so even if DSS is detecting 1000 stars on the exposures from Bortle 4 it barely gets 30 on the exposures from Bortle 9.
This is what I got after stacking: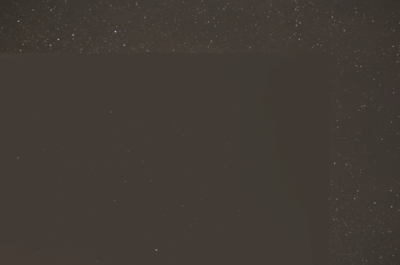 When stretching the part with the nebula, I get less detail and more noise than just the exposures from Bortle 4 (40 minutes compared to 3 hours). I'm not sure what caused this separation of the two sets inside the stack, but I'm thinking that maybe I recalled the focal length incorrectly and shot more zoomed in in the Bortle 9 exposures?
Is there a way to set different detection thresholds for different groups? Should I stack them separately and stack both stacks together (if that's even possible)?
Thanks!