I know, not one mention of SharpCap anywhere! It's definately not a book for EAA, but it did have a ton of great information about pre and post image processing. I had no idea how involved this was.

Thank you, I bought it from a reputable website, so I won't be stuck with it. Good to know for the future. The only thing I know to check, is to visually make sure the sensor hasn't been mishandled. You don't want to ever touch the surface or clean them aggressively.

Yeah, I couldn't find any examples of people showing off their images using a dualband with a monochrome. Maybe I can switch cameras while on a subject to capture monochrome and OSC to later integrate?
Here are a few mono shots I took with C6 Hyperstar, IDAS NBZ, and ASI178MM. You'll get a magnificently larger FOV with the 1600MM.

Portion of NGC 7000 (North America Nebula)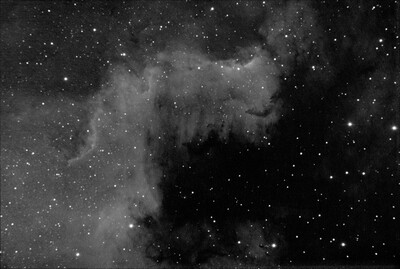 IC 1318 (Gamma Sadr region)