Just to satisfy my curiosity I bought this slightly used Carton Zoom 15x-40x 40mm telescope.
It is in perfect physical and optical condition, and I have been pleasantly surprised by the quality of this little instrument. For sure it's not a toy.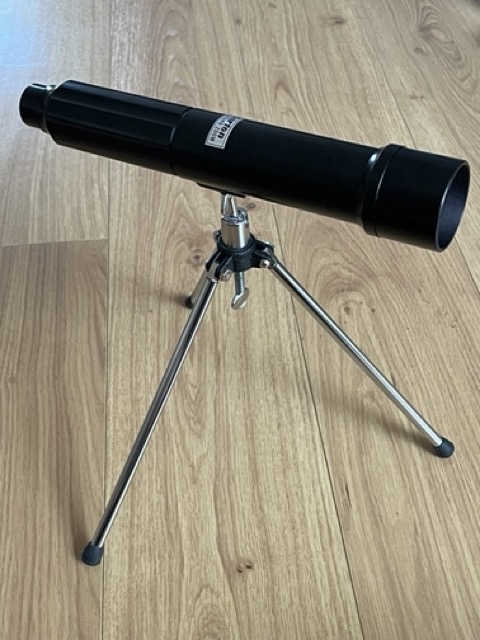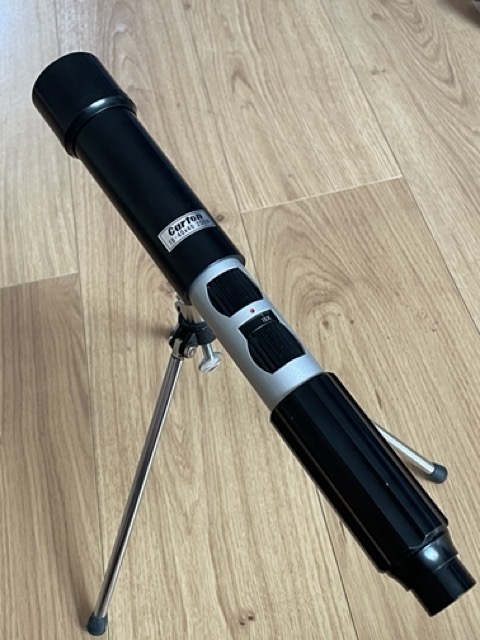 The original case of the instrument has a deep violet color with the text "Zoom Telescope. 15x -40x 40mm" written in black on a gold colored sticker. Inside it contains a hand inscription that seems to indicate the date of acquisition, in 1983, so it is almost 40 years old. It is Japanese-made and has a yellow JTII sticker with purple letters (which could indicate a manufacturing date before 1981).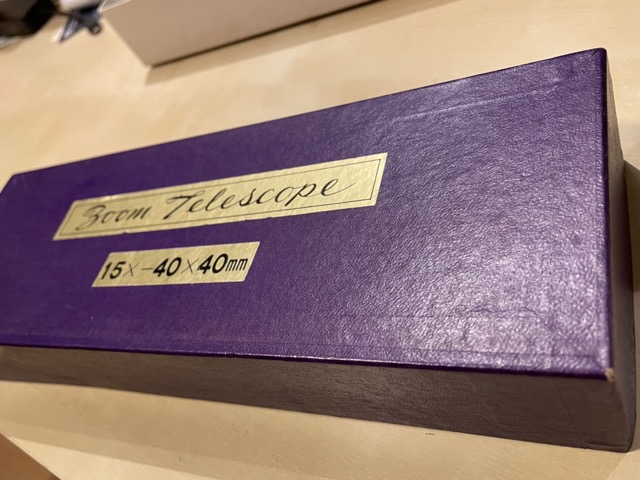 The simple chrome tabletop tripod is very well made and the telescope is very stable. The telescope has a standard 1/4" thread which allows it to be used on photographic tripods.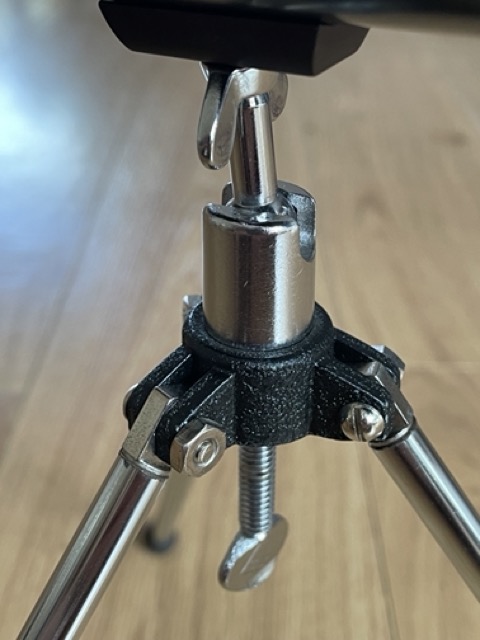 The lens has only one of its faces coated with bluish tones. The eyepiece does not appear to have any treatment.
Observing the Moon shows obvious out-of-focus chromatism, but it's better than you'd expect from such a telescope once it's focused. The zoom lever induces a slight image shift, but focus remains nearly perfect throughout the entire 15x to 40x range, not requiring refocus. The field of view is flat.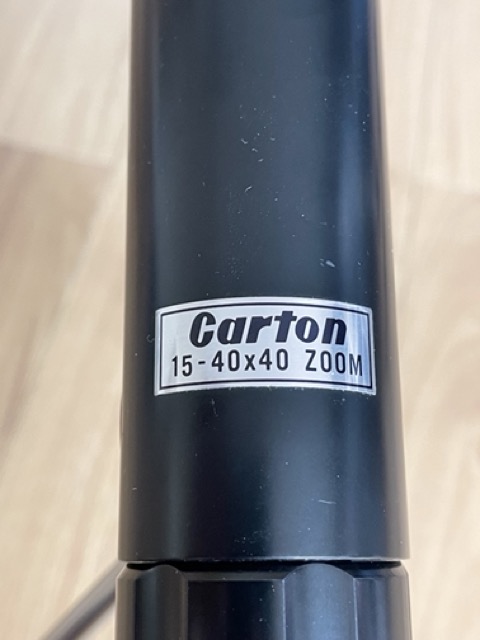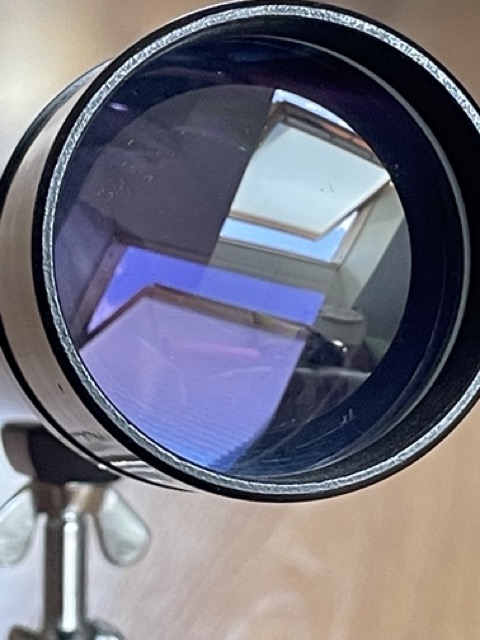 Although several zoom telescope models appear in the catalogs of that date (B-710/10T, B-712/12T, B-714/14T), none of them correspond to this 40mm unit.
Maybe someone could expand some information on it.
Edited by moladso, 01 August 2022 - 04:58 PM.