Here's another from the Nebraska Star Party last week. I was really hoping that I might be able to glimpse the central star. High hopes! But no dice. There were a couple of big dobs on Dob Row, in hindsight I should have wandered over there to see if anyone happened to be on M57. Fun to try through my scope anyways.
I sat on it for around 30 minutes, but couldn't quite pull it out. Really amazing to look at the Ring Nebula at such high magnification for so long, I don't think I've ever done that before. It was electric! I was approaching a limiting magnitude of 15.9 or maybe 16.0 magnitude through my scope on this night.
This was sketched with graphite pencils on white paper, scanned and inverted in Photoshop.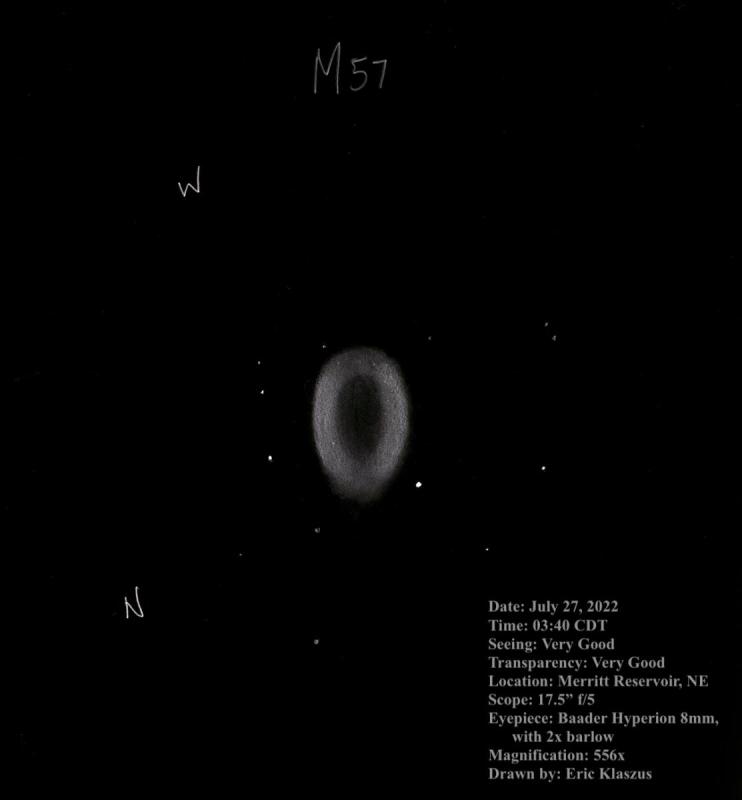 Eric
Edited by erick86, 05 August 2022 - 11:17 PM.