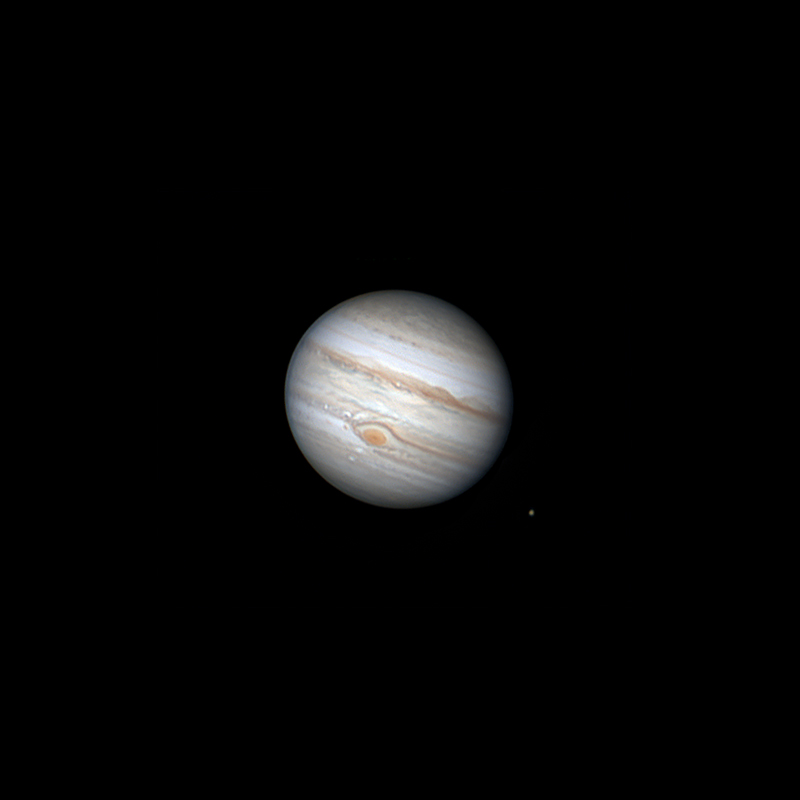 Had very good seeing again. This time I managed to get a respectable shot with the GRS. Included Io as well.
I used the 2.7x APM Barlow with the 8" LX90 this morning, but seeing wasn't quite good enough for that level of oversampling. So I ended up reducing the final image size to 70% of the original, which is what it would have been had I used the 2x PowerMate instead.
My focus was a tiny bit off, so I had to push sharpening a bit harder than I normally like to. This is my best shot featuring the GRS to date.