So I spent some time last night working on the collimation of the 10" scope as it had been a week or so since I last done it. That last time instead of getting complete Airy Disk I was getting trefoil pattern instead. The Lunar images I shot after that effort came out very well but I thought perhaps I had pinched the secondary by tightening a screw too much. So I went slowly through the process again using Metaguide. No matter what I did I couldn't eliminate the trefoil pattern. The seeing wasn't that great either night that I was getting this pattern so I pushed through to get the red dot centered on the psf with a symmetrical trefoil around the psf and hoped that my assumption regarding the seeing was correct. My confidence with collimation is still less than it probably should be at this point.
Here is a quick look at Jupiter from this morning. The FOV is wider than usual because I wanted to get Europa and Io in the frame. At this image width you'll have to select the image to make the GIF go. (Note: I've got another 5 images to add to this and will do so if AS!3 ever finishes processing them.) If you get one of these ASI678MC, ASI485MC or 585MC you best make sure you've got a computer that can keep up with these large file sizes.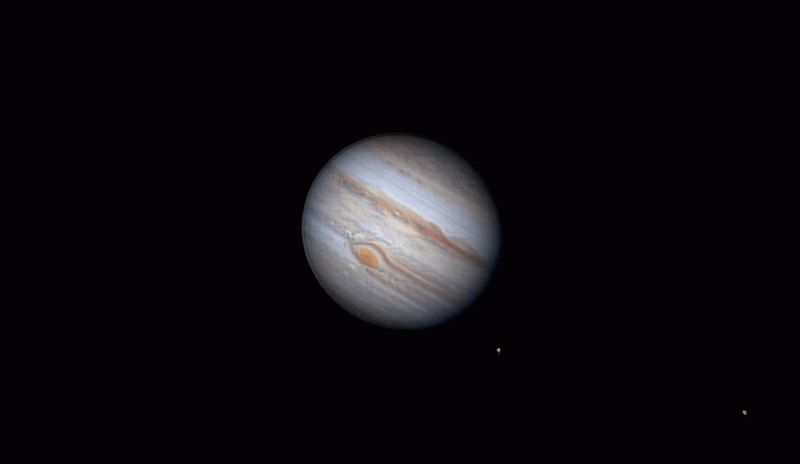 Edited by dcaponeii, 06 August 2022 - 07:02 PM.