VDB 140 is a blue reflection nebula associated with the star HD 203025 (V421 Cephei) a spectral type B2III blue giant binary star in the constellation Cepheus. It is 2741 light years distant. Although primarily known as a reflection nebula, some recent widefield images taken of the popular nearby Flying Bat and Squid Nebula have included VDB 140 in the periphery, and HA filters clearly show some dense emission nebulosity surrounding the same star. A hint of red is apparent in this LRGB image. Since I've not seen this nebula shot in detail at long FL, perhaps I'll try to shoot some Ha. I'm unable to find a designation for the dark nebula to the lower left, but it is part of a complex that I was not able to fit in the FOV.
https://www.astrobin.com/l3ih4w/
https://pbase.com/ds...image/172849445
Thanks for looking.
Derek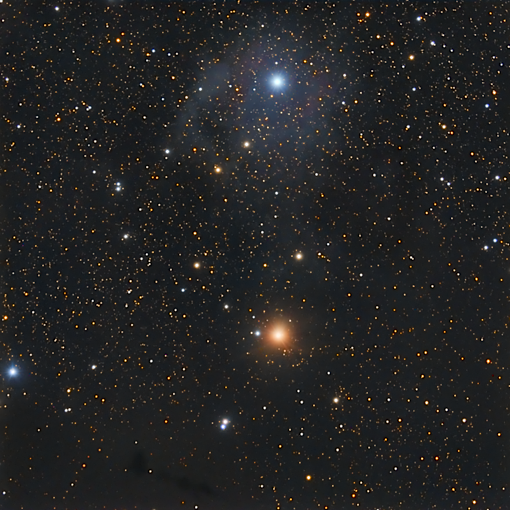 Edited by schmeah, 06 August 2022 - 04:51 PM.