Where would we be without the Moon? It has served as a light source, timekeeper, navigation tool, inspiration for poets, a nearby neighbor to draw us off the planet, and most importantly, it stabilizes our orbital tilt to allow life to flourish on the Earth. We dedicate this week's blog to the study of our life-long friend, the Moon, as seen from the surface of the Earth.
Please read and share the blog link: The Allure of the Moon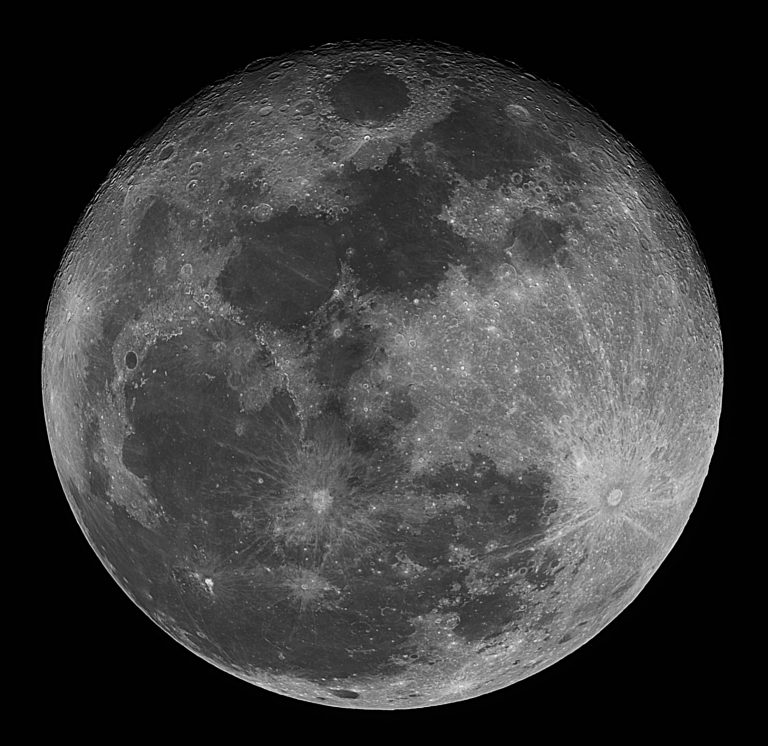 Harvest Moon 2021 by AstroBin user Funkonaut. All rights reserved. Used by permission. Image taken through Tele Vue-85 APO refractor (mobile site) with Tele Vue TRF-2008 0.8x (mobile site) Focal Reducer/Flattener (480 mm effective focal length) through Optolong Luminance 36mm filter using QHYCCD QHY268M-PH camera. Guided on Celestron AVX mount. Software: Celestron CPWI, RegiStax 6, Pixelmator Pro, and AS!3. Taken Sept. 21, 2021 from Mission Viejo, CA.