Hi all,
I had a chance to take videos of the whole event from the moment that Io's shadow fully crossed the limb (~1:32 UTC) untill Ganymede's shadow became elongated and almost reached the limb on the other side (~2:48 UTC). In the middle, Io itself crossed the limb as well, which was nice.
19 videos out of 21 made it into the animation because the last 2 were in worsening seeing conditions and almost full daylight, which caused brightness variations.
Mak 150mm, ASI178MC, GEM28.
One of the best single images (2:04):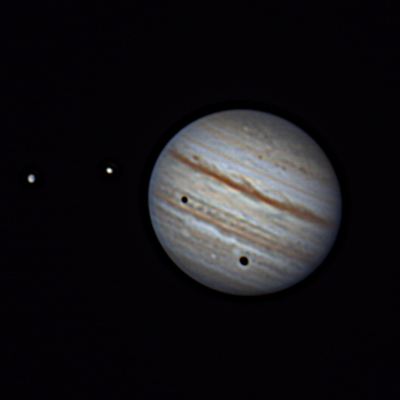 The animation in AVI video format in the gallery:

Flicker shortcut in case the gallery video doesn't work:
https://www.flickr.c...posted-public/#
Edited by YossiZ, 10 August 2022 - 02:13 AM.