I had decided to not go mono until I could afford (and justify) the cost of a ASI2600mm But then I got a "too good to turn down" offer of a used QHY 163m (the QHY version of the ASI1600mm) complete with filter wheel and an equally good offer on a set of ZWO NB filters.
So this is my first light with that camera and my first ever mono/NB/SHO image with my own gear and data.
It is 2 hours of Ha and 1.5 hrs each Sii and Oiii. Of course more time will help but nights are still short here. The Oiii was really poor because of the full moon and a high haze. The little Sharpstar 61 EDPHii does not like moon anywhere close and I had some nasty gradients and reflections in the oiii. Ha and Sii were fine.
I would really appreciate constructive critique and suggestions for improvement from those of you more experienced with mono and NB. Thanks in advance.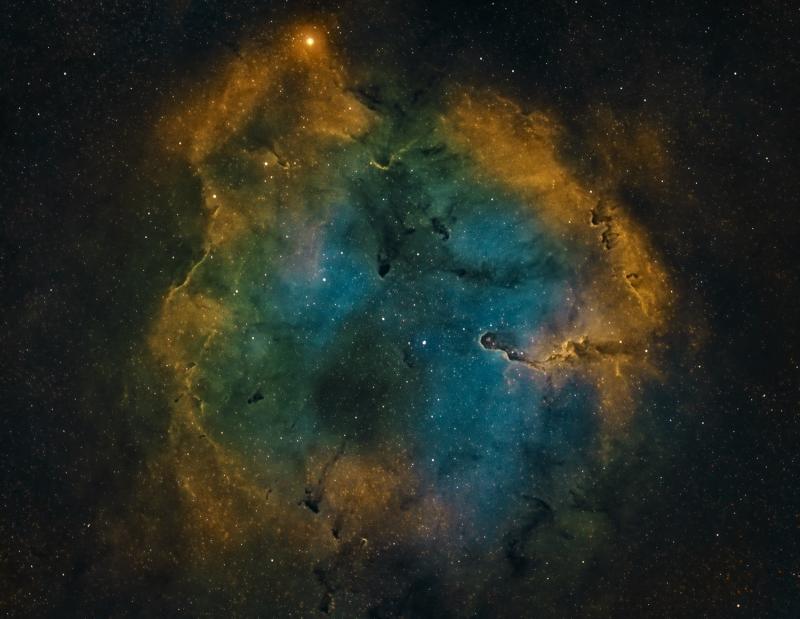 Higher res image is here