Hello all,
I'm returning to the hobby after a few years, due to a malfunction on my AVX and the repair being too much money at the time. But now with everything settled in, and on my parents in laws house I have access to almost unlimited clear skies

After setting up, balancing and aligning the telescope/mount/dslr/guide cam I started PHD2 and this is where the trouble began. I'll list below my equipment and pictures of my settings in hope anyone can help me

Mount: Celestron AVX
Tube: Newtonian 8" F/4
Cam: Nikon D3100 (plan on upgrading in the future for sure)
Guide Cam Combo: Orion StarShoot AutoGuide + 50mm guide scope
I'm running the software on a macOS Big Sur 11.6.8.
PHD2: Version 2.6.11
INDIGO Server (CloudMakers): Version 4.5
INDIGO Drivers: - Nextstar Mount
- SSAG/QHY5 Camera
I'll now share pictures showing what I have turned on: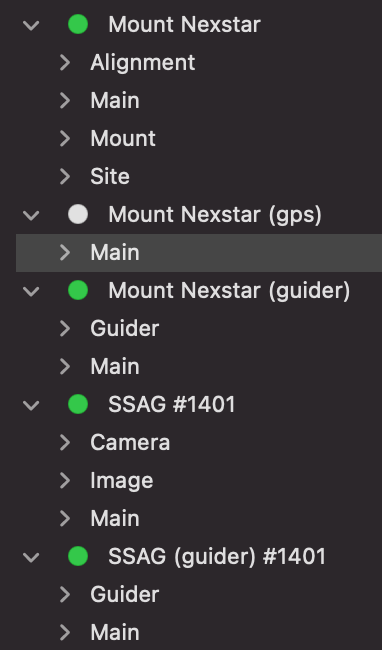 If its necessary I can show the contents of each driver.
On PHD2 I try this settings for the equipment: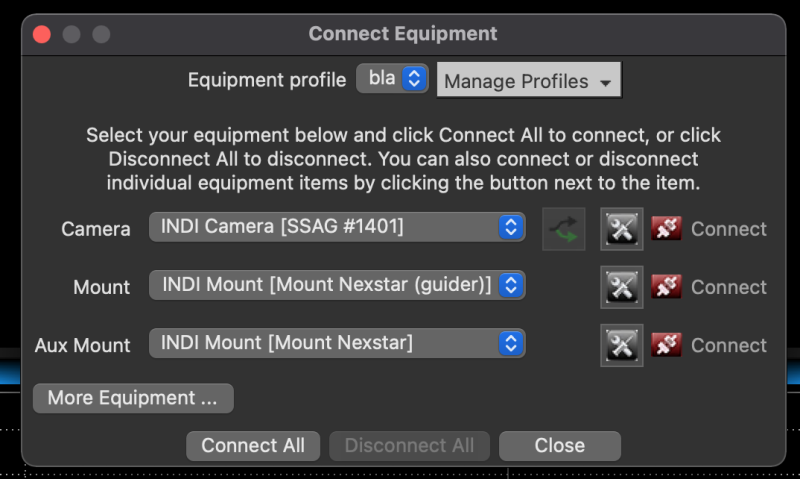 But after I click on Connect All
When I go again to check my equipment it show without the Aux Mount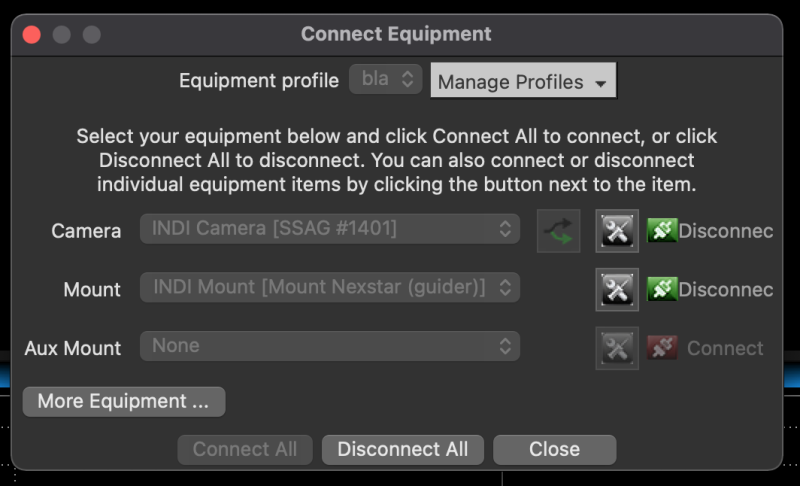 Either way the mount never moves, but I hear it moving very silently, and the star on the PHD2 starts drifiting and If I take a picture of around 10s I get trail. So no guiding is being applied.
What am I doing wrong? Can someone help me please

PS: I forgot to mention that I have an ST4 cable connected from the guide cam to the mount and if I select the guide cam and on the mount I choose On Camera it doesn't move either.