Hi, all,
I once treated myself to the relatively expensive starizona Nexus 0.75x for Newtonians, for my 6" f/4 and 8" f/4 Newtonians.
Here is a result (nearly full field), unfortunately in the first night without any filter (I forgot the uv-ir filter) and the second night with the Optolong l-pro. With the Canon 77da, 2h without filter and 2,5h with l-pro, so 4,5h at f/3, with my approx. Bortle 7-8 sky.
Just adjusted to f/4 and then simply plugged the reducer into the OAZ. It's a gamble that the stars appear tolerable throughout the frame. But I'm still satisfied with the reducer, I can recommend it. I had imagined the result to be even worse. M52's test image (only 30 sec) was even better, but I didn't want to capture this object.
You could already tell that rays from other light sources are now entering the field of view. I couldn't completely remove the gradients with Graxpert, it's quite complex with the bright sky. There was nothing to be done with fitswork either. Not dithered and just made flats. A little softened and sharpened at times. That's the most stretched result, which might be overkill.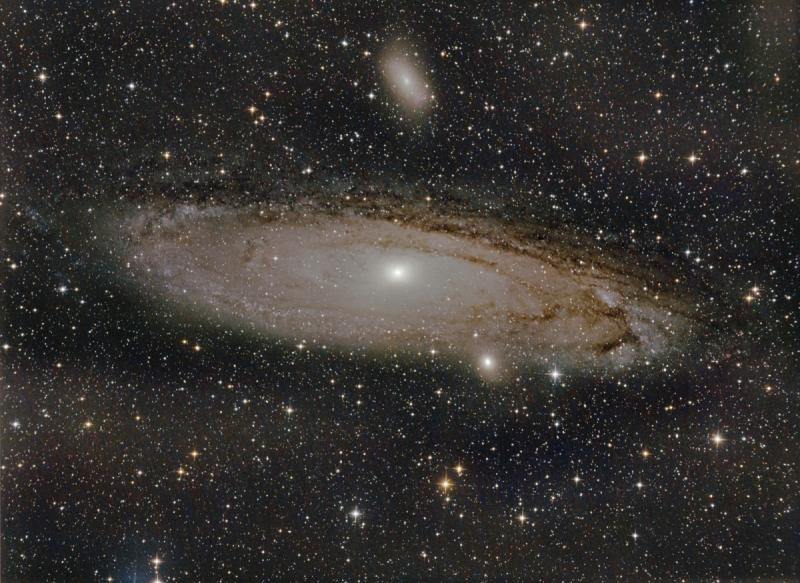 cheers
Andreas