Man, I feel like a rookie all over again.
This is my first star tracker, but I expected it to be fairly straightforward.
I'm a bit annoyed as I have been imaging all summer with the same equipment except I just swapped out my CEM40 for a SkyGuider Pro for my travel kit.
Today I decided to set it up and test it out.
I have connected the SGP to the AAP by the included cable (mini USB to USB).
Guide camera (ASI120MM) is connected via ST-4 cable to the mount's ST-4 jack.
All equipment, cameras, filter wheel, etc is recognized by the Asiair, but when I select the telescope icon and choose Mount as On-Camera-ST4, I get a pretty blank screen with no info showing...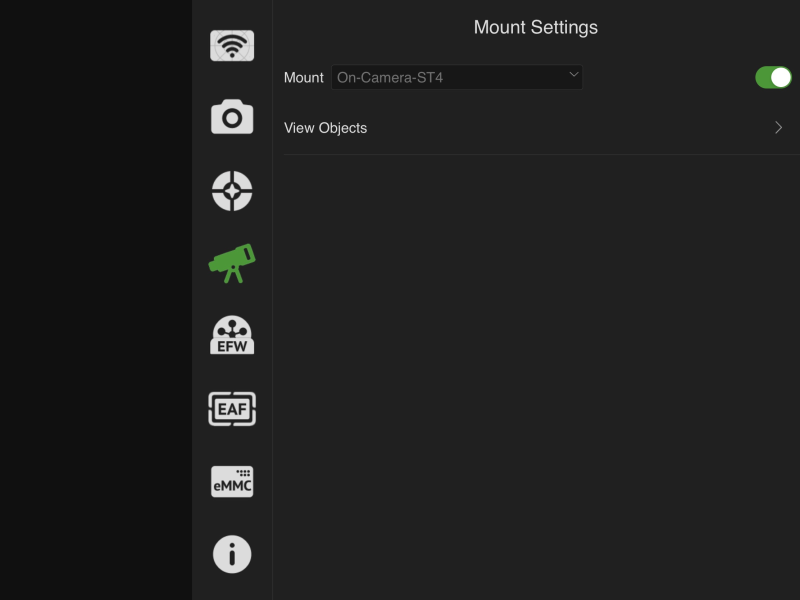 I experimented with the Polar Align function and get "no mount connected error"
Am I doing something wrong or did I get a dud?