Corona season has indeed begun, and I was able to see and capture the bright Coronal loops from last Thursday (9/29) from my house in upstate NY at an elevation of 952ft with my one 1".
The image itself is not that impressive, which is to be expected from a low elevation site with a small instrument during warm weather (note all the insect trails in the image). However, it provides a nice closing point to this thread https://www.cloudyni...ll-coronagraph/ where I describe the instrument and some prominence pictures, proving that the 1" is indeed capable showing the Corona as well.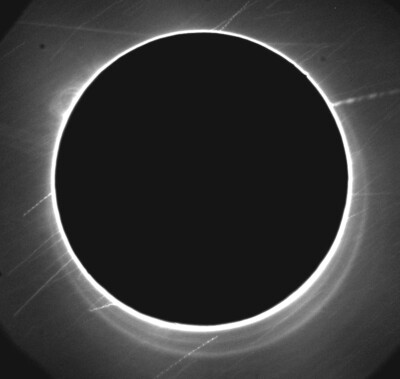 As always for the 1", I used my mono IMX249 with 1/3s exposure time and 22dB gain.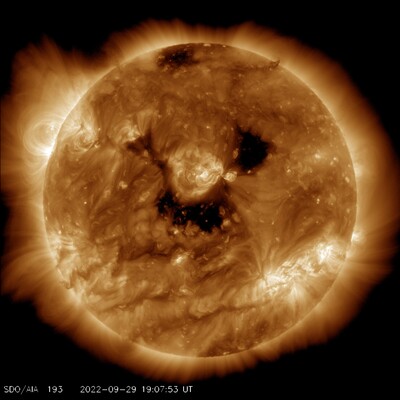 This is the SDO image from the same day at the same time for comparison.
Klaus
Edited by Klaus_160, 02 October 2022 - 11:11 AM.