Last week, I successfully imaged M31, everything was working, ASI AIR and guiding cooperated, and I produced a final image that I am very proud of.
Tonight, not so good. PA completed, target found (Lagoon Nebula), Guiding found stars and locked. But, the image of the nebula keeps sliding down out of the frame with each sub. I can see the star that the system is guiding on slowly go towards the top of the guide window, which matches what I am seeing on the main screen.
Two images attached, one of the guide and mount screens. At the moment, I am recalibrating guiding.
Any help would be massivly appreciated.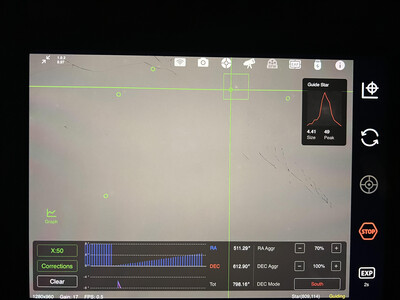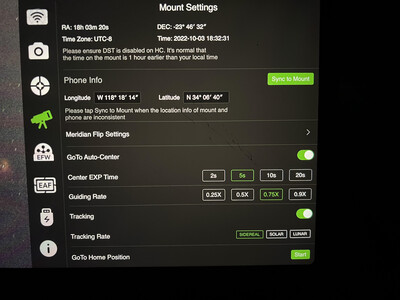 Edited by Rgrenader, 03 October 2022 - 11:29 PM.