Avoid windy nights -- these have poor seeing and the scope may shake or vibrate.
Telescope getting shaked by the wind is certain risk without some cover, but seeing isn't necessarily always bad.

Ten days ago had blackout because of "normally bad" autumn weather and with first good break in clouds for many many weeks and nothing better to do decided to check the moon.
96x was perfectly usable and 169x was quite decent.
While in next evening in completely calm weather already 96x was rather bad and 169x completely hopeless.
Image was literally like watching over some black parking lot in hot summer day.
And weather was like this: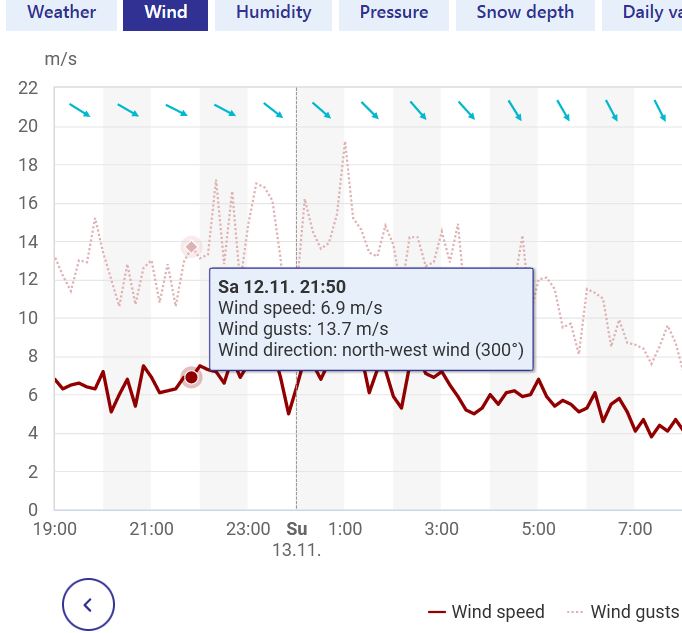 Did that first observing session during that pre 20:00 gust spike.
Second visit was around 22:00 and last session after mid night.
(just double the number to get knots, if that's more familiar speed unit)