When I was learning how to use my CEM70G I took some data in the region of pickerings triangle. The mount was a bit out of sync so it put the target a bit off center however I did manage to capture some useable data that I caught in July of this year but I did not process until now.
This is 50 60 second subs taken with the RASA V2 on the ASI2600 MC Pro using the Optolong LE-enhance filter.
I used this data as an opportunity to test the new SpectophotometricColourcalibration module in PI. I knew I would have loads of faint stars so I downloaded the full Gaia 60 Gb+ database.
The best result with the new module was obtained by removing the stars from the raw integrated image and calibrating those stars from the newly created stars only image. This gave an even star background and gave a very nice set of star colours. I just used the Sony filter data as a possible match for the module which seemed to work okay however accuracy is expected to be off.
One issue not connected with the module is that I I could not get an astrometric solution with the WBPP module & I had to add the solution from ASTAP. I guess this is all down to the settings in WBPP. Unless you have WCS data you can't use the new module as obviously it needs the location to define the star data.
I then used DBE on the star extracted background and gave the star layer a small stretch thus not allowing the stars to blow out too much.
I think it produced a good image for under an hour of data- so next season I will go back and complete properly and on target.
The Astrobin image is here https://www.astrobin.../full/6s1ppl/0/
Comments invited as always.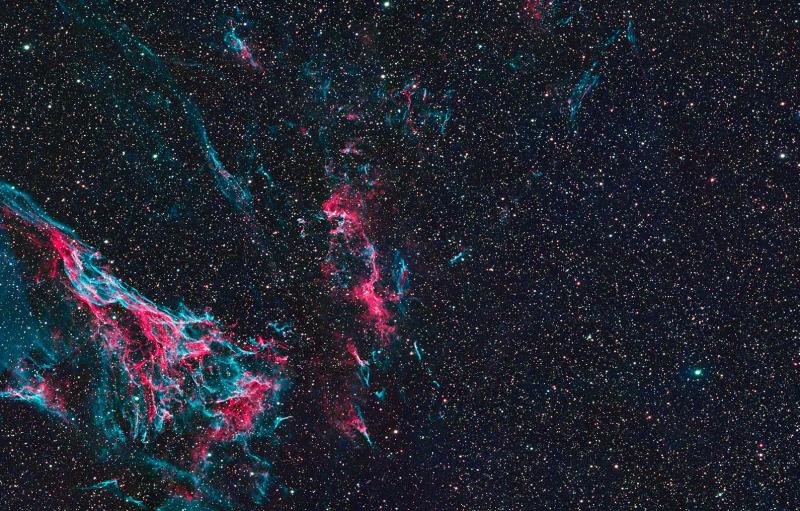 Edited by pyrasanth, 24 November 2022 - 08:46 AM.