I defied the bad seeing last night and....I lost. Pretty awful conditions (CNC said average to poor) mitigated by brief spells of image steadiness.
Several details (Sinus Meridiani, NPH, etc) were discernable at the eyepiece at 310X in those steady moments.
I think I was able to tune the scope well enough to extract some detail out of these non ideal conditions. Only about 800 frames were used for these stacks. 14.5" newtonian with the ASI462MC and TVPM5X at ~0.09"/pixel.
Here is the best RGB image at 06:07 UT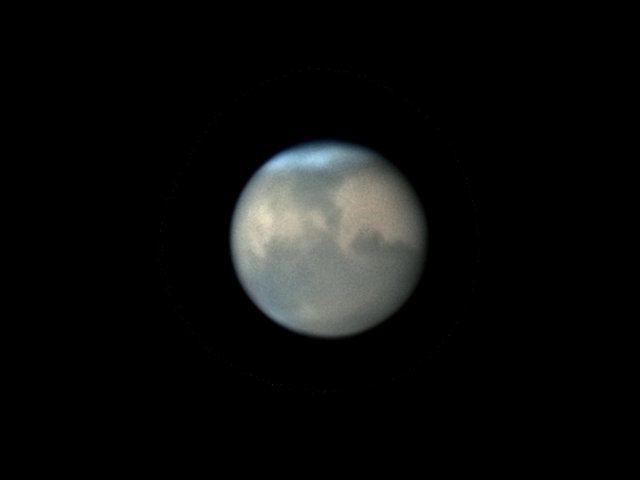 The IR610 image at 04:56UT shows a good amount of detail. It seems that the Martian atmosphere is not very clear in the southern hemisphere as the albedo features are not very prominent.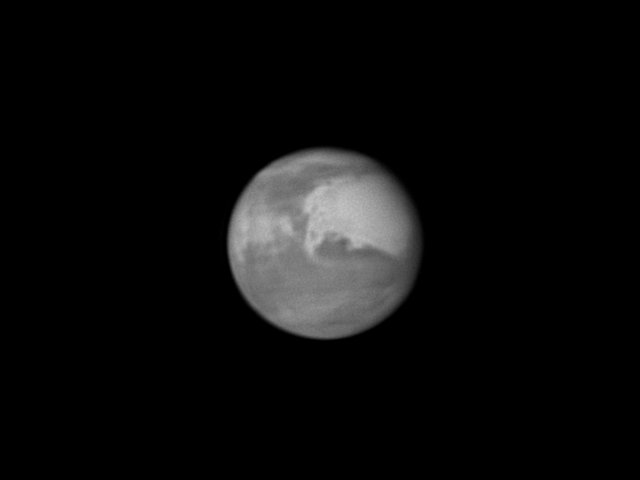 Happy Thanksgiving everyone!
Edited by TonyStar, 24 November 2022 - 05:47 PM.