Here's an image from last night captured in average seeing and variable transparency. What's interesting is that there appears to be a new outbreak in the northwest of this image, between Xanthe and Tharsis.
UT 07:22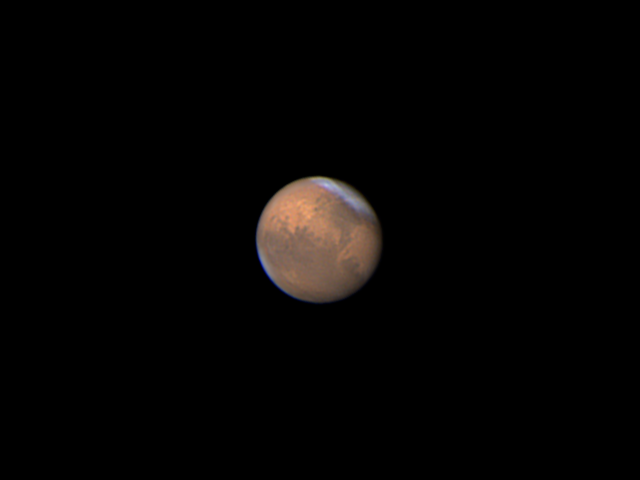 I also see it as a bright region in Tony's image from an hour earlier:
https://www.cloudyni...2120-mars-1124/
My image was captured with a Nexstar Evolution 9.25 + 2x Barlow & ADC. ASI224MC camera.