Hi all,
I hope this finds you all well.
I have the pleasure to share with you what I have promised some two weeks ago. :-)
Three days ago I completed the FULL MAP of Mars. The map is composed by 15 captures acquired during the last month.
I will try to keep capturing Mars during and after the opposition for a while, hoping to further improve this map, but I think it is already good enough to present.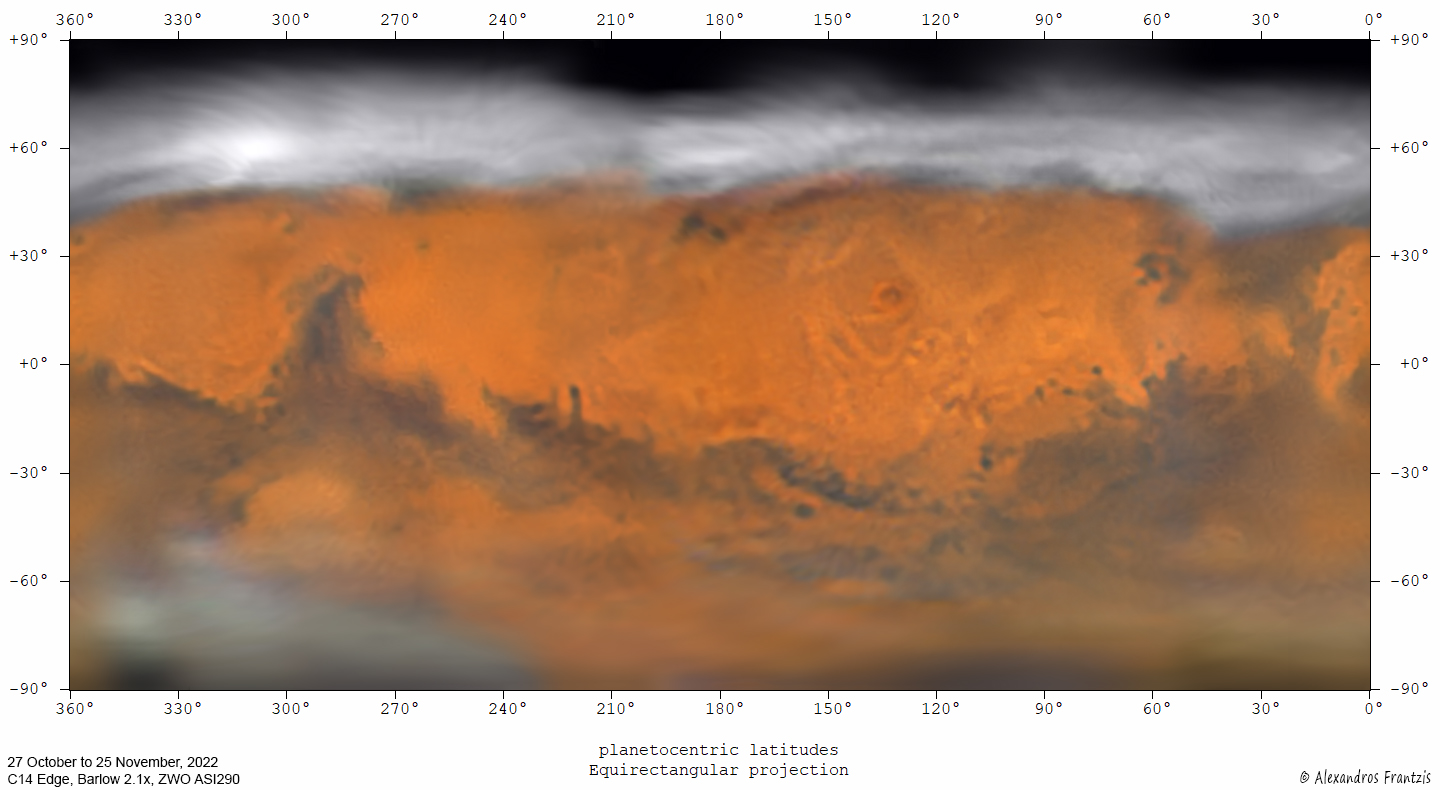 The following is a thumbnail of the full rotation of Mars (due to forum's policy cannot present it directly).
I could not upload the Hi-Res (1600x1600) due to its large size, so the link goes to a 700x700 version.
PLEASE CLICK on the following image to enjoy the animated GIF.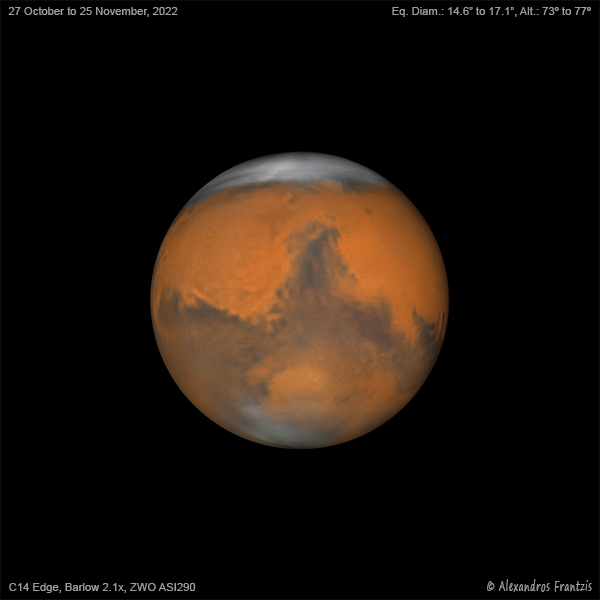 IF CLICKING on the thumbnail DOES NOT WORK, PLEASE CLICK on the LINK BELOW:
https://www.cloudyni...69_13905741.gif
I hope you like them and you can enjoy them.
Best wishes,
Alexandros