Seeing was variable with significant jet stream, but I have a few decent images from last night. Others are still stacking, but here's the first.
1100 EdgeHD + ASI678MC + SVBONY UV/IR cut filter + ZWO ADC + CGEM. Single 3 minute video, captured in SharpCap Pro, stacked in Autostakkert, processed in Autostakkert & Astra Image.
Capture resolution on the left, 1.5X on the right.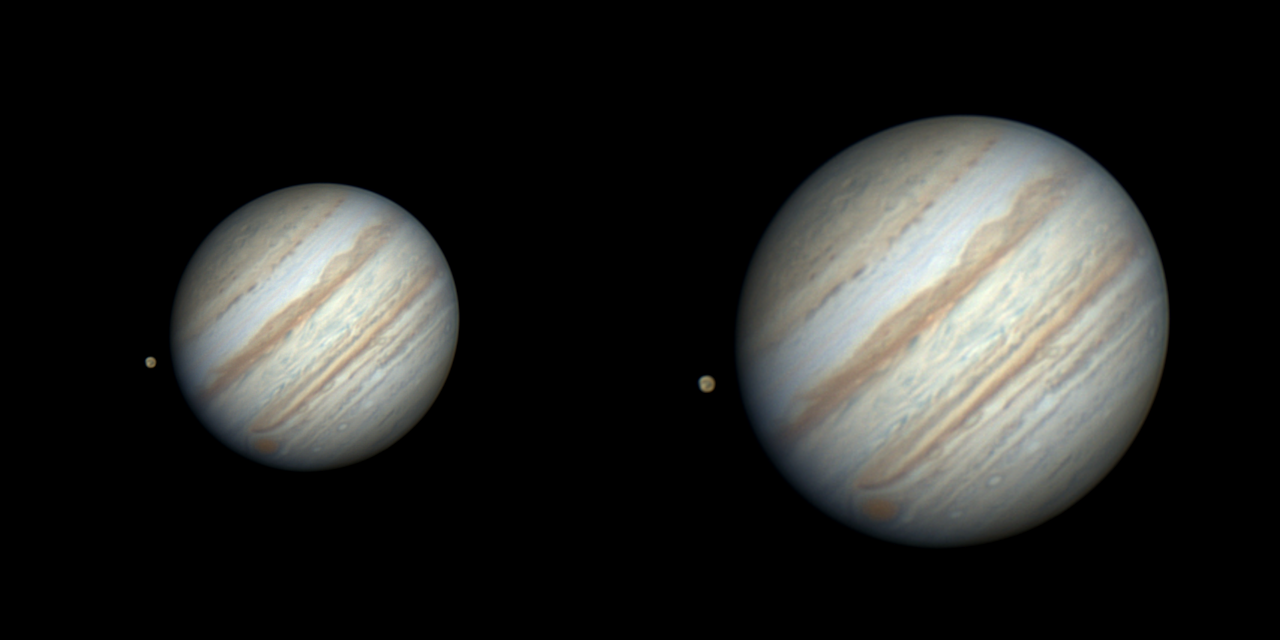 Thanks for looking. More to come.