I'm an old fart with old wonky eyes now (too much OC spray exposure during my career I guess).
Of these two processed images of IC1871, which appears better yes, i know they don't have a lot of artsy color to them, but I was trying some new processing in the processing of images. I personally think the second has more "character".
Images were captured with an ASI533MM Pro using ZWO "premium" narrow-band filters (they came with the kit and will be upgraded in the future).
This was one of my first processed in PixInsight with 240s exposures (10 Ha, 6 OIII, 6 SII @ 101 gain, 50 offset)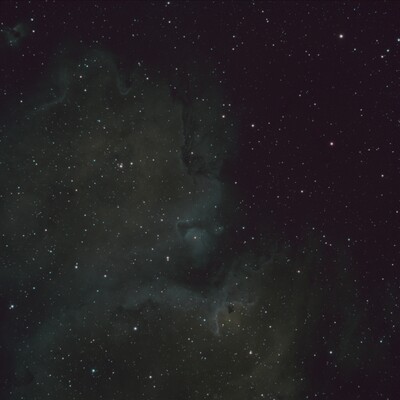 This one was captured last night (11/28/2022) and processed in the same manner in PI except background neutralization was done.
210s exposures (29 Ha, 13 OIII, 6 SII @ 100 gain, 30 offset)
I realize... I still have a lot to learn, but am watching YT video after video. I've been at it now for about 3 months and have only girded my loins within the last several weeks to face off with PixInSight. Was trying to learn StarTools (which I have a license for) but figured might as well jump in with both feet if I'm going swimming in the deep end.
Edited by TDPerry, 29 November 2022 - 07:26 AM.