Old Scopes and Modern Imaging (or, learn from my mistakes!)
Focal Length = 1000 IME, 1000mm is about the minimum to get a usable disk size on the CCD chip.
114x920 Newtonian: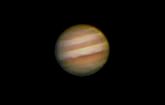 76x910 Refractor: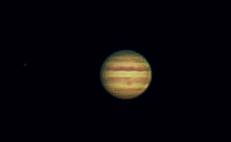 We can increase the scope's native FL by either using a Barlow or using eyepiece projection.
60x910 Refractor + OR18 + 50mm projection distance (eye lens to chip) = 2160mm: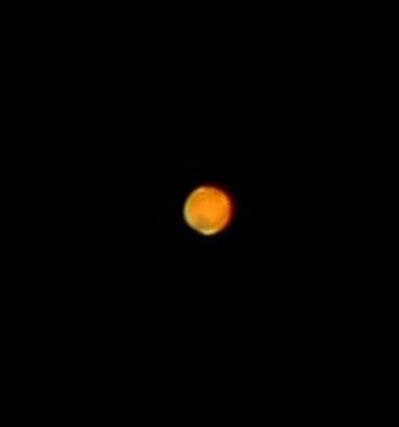 I pushed my Monolux 4380 to its limits to get that image of Mars with Syrtis Major. I almost gave up. Everything has to be lined up on the scope, and the seeing has to be near perfect, and focusing is a nightmare. ANY vibrations wreck the attempt.
I don't try eyepiece projection any more. Instead, I use Barlows...
Edited by Bomber Bob, 07 February 2017 - 07:51 PM.