After a pause of a couple years from reading Cloudy Nights, I am back and thinking more critically about my astro equipment. My grab-n-go is a Meade Infinity 102 f5.9. I got a 2" mirror diagonal because I like to use a 32mm SWA as a finder and space walk eyepiece. But I got a really cheap mirror diagonal. So cheap that our esteemed Jon Isaacs threw one away (?) but it was what I could afford.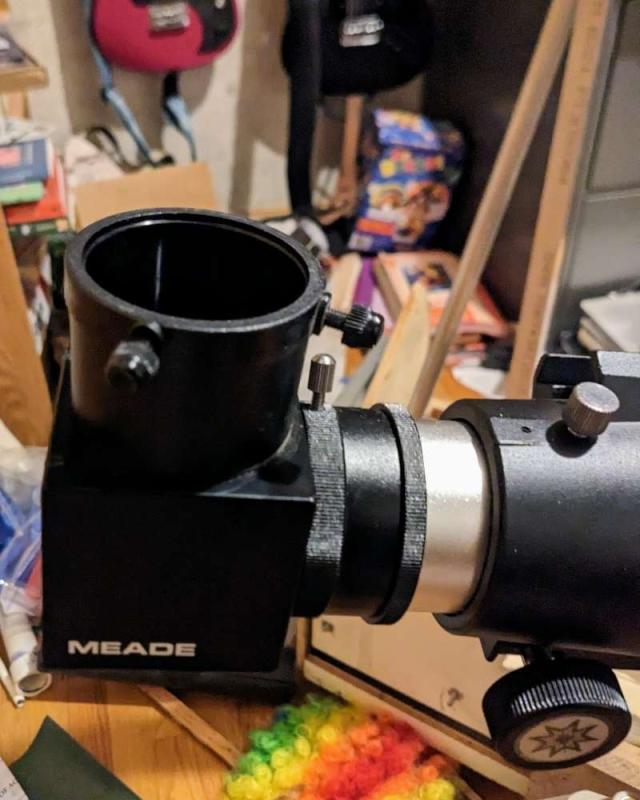 In starting up my CN reading again, I am learning about adjusting the focuser and collimating a refractor. I put my Orion Lasermate in the focuser, checked its collimation rotating through 360 degrees and got it as centered as I could on my handmade target.
Then I put the diagonal in the focuser and the laser in the diagonal and as you all expected, the laser spot moved, just over a centimeter.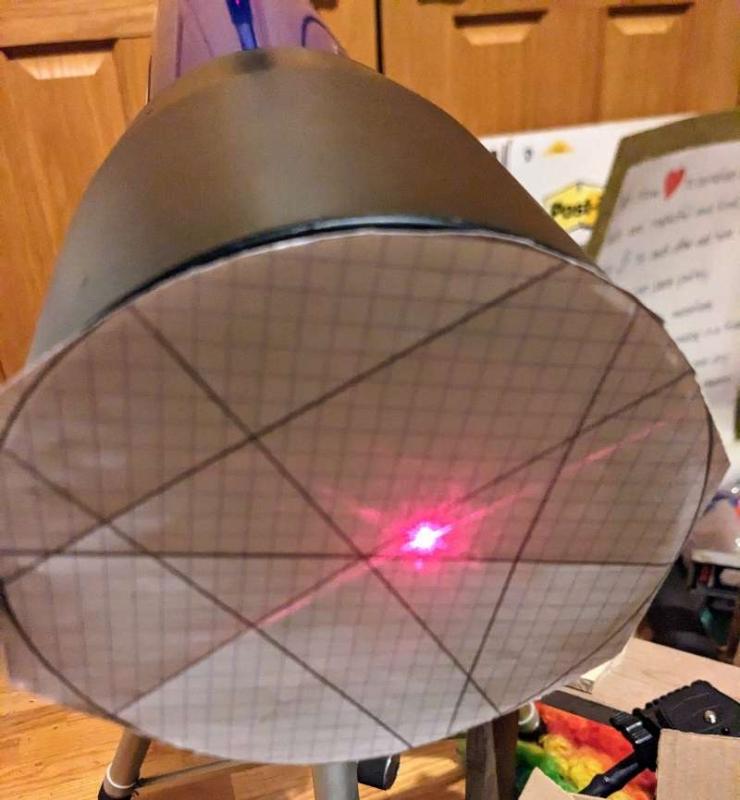 Is it possible to fix this? Are there adjustments somewhere to aim the mirror differently? If not, are there ways to shim the mirror to make the aim better? Or should I just save up and buy a different cheap mirror diagonal like an $80 GSO?
If it isn't fixed, what is the impact of continuing to use it like it is, just like I have been doing for the past few years? What am I giving up with a tilt like this?
Thanks in advance for any advice you can offer.
-Neil
Edited by drneilmb, 24 January 2023 - 09:17 PM.