I'm assembling a new Tak FSQ-85EDX using Primaluce mounting equipment (along with a PL 60mm guide scope + Eagle 4 Pro).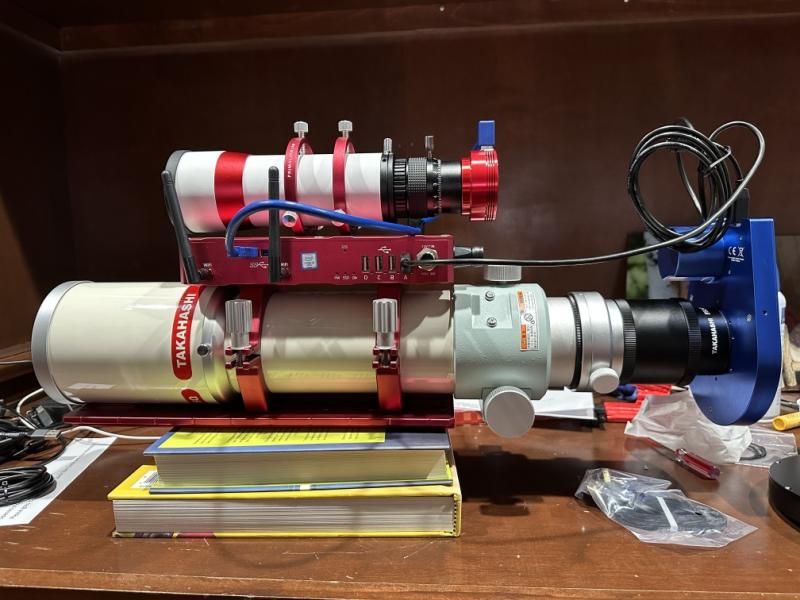 The issue I'm running into is I can't balance in Dec, because I can't get the mounting plate back far enough to be able to properly balance - because the stock focuser gets in the way.
I could machine some aluminum spacers to go between the mounting rings and mount plate. Other than that, any ideas?
Thanks!