The Lunar New Year brought a conjunction of Venus and Saturn only 21 arc min apart just after sunset at 2023-01-23 01:00 UT.
This HDR composite with a Questar 1280/89mm telescope, 2x Dakin Barlow lens, and Sony A6300 camera. There was substantial atmospheric dispersion creating rainbow abberations of the images which was compensated in processing. Exposures at f/30 and ISO 100: Venus 1/60, Saturn 2, and Titan 30 sec. Titan is at about 4 o'clock below Saturn.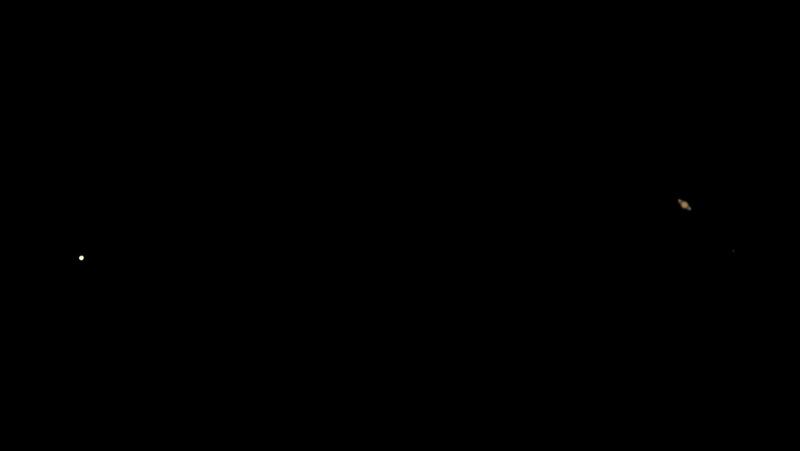 The 2% crescent Moon just below the conjunction of Saturn and Venus. Taken just after sunset in Austin, Texas, 2023-01-23 12:35 UT. Questar 1280/89mm telescope, Dakin 2x Barlow lens, and Sony a6300 camera. Exposed f/30 for 3.2 sec at ISO 100.