Has anybody already experienced the new PI CometAlignment process? (here the announcement by Pleiades: https://pixinsight.c...released.20147/ )
I have 80 C2022 E3 ZTF frames, 20 each LRGB taken with ASI1600MM Pro
I was able to integrate them using "old, standard" process.
Now I am experimenting the new Comet Alignement process.
1) I used dark, flat, darkflat calibrated frames
2) all frames were registered together, regardless their filter
3) I added all frames to CA and got aligned frames _ca. I did not use any Subtract Operand
Up to here everything worked right.
Now I try to get "Stars only" frames using the Subtract Operand. Very likely here I am wrong, and need your advice.
In order to get "Stars Only" I generate frame integration of all the _ca, then I run CometAlignement WITH Subtract Operand "Comet Aligned" and the integrated image as operand image. I expect to get stars only frames with no comet, but this is what I get: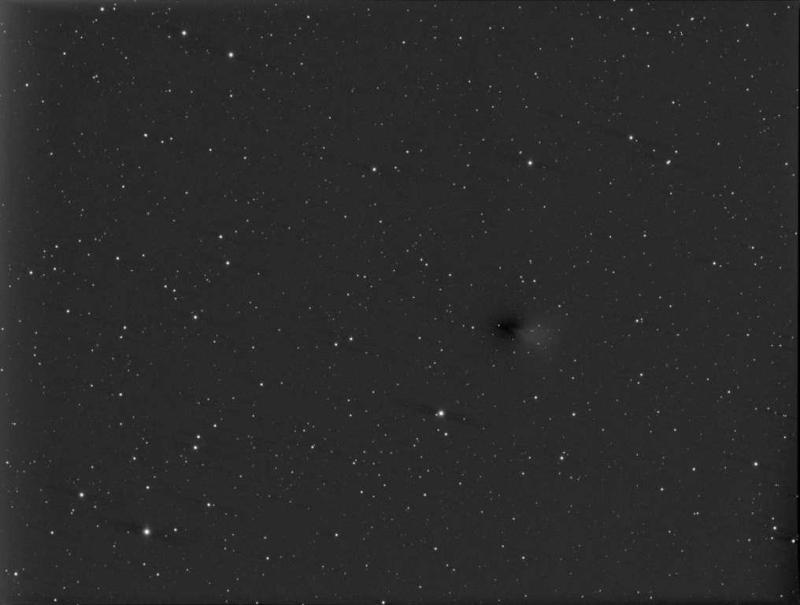 Comet is somehow still there, and the rainbow is well present on large stars.
I left Reject Low and High with standard values as well as Clamping Threshold.
Should I adjust any of these, and how?
Once I will get a "stars only" true image I plan to use it as Subtract Operand to get clear "comet only" image. Is this correct?
Thank you