It wasn't clear which subforum to post this in, so I'm trying here. I was looking at a diagram of the Zwicky Transient Facility imaging system (the one what detected Comet 2022/E3 ZTF), and I can't understand how the heck it manages its 46 degree field of view. That diagram can be found on page 4 of this academic article (pdf).
I can't figure out how light rays from 46 degrees (edit: this was incorrect) off-axis can hit the primary mirror. Is it what they call the "Aspheric trim plate" that does the magic of bending those off-axis light rays?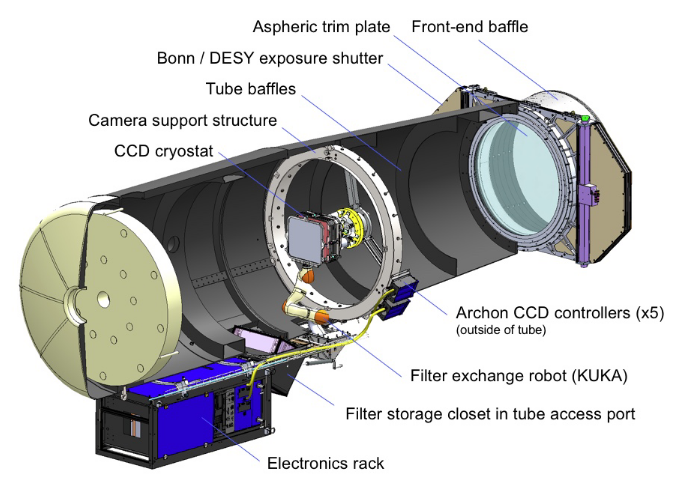 Edited by ecorm, 26 January 2023 - 09:02 PM.